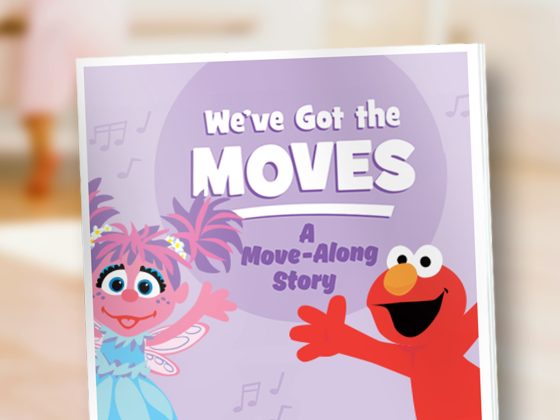 Read & Move
Get your family moving and grooving with the Muppets!
As you read the story together, invite kids to stand up and move along with each Muppet. You can join in, too!

Then have little ones make up their own fun moves and add their names to the chant ("Twist, turn, jump, and swirl—________'s got the moves!").