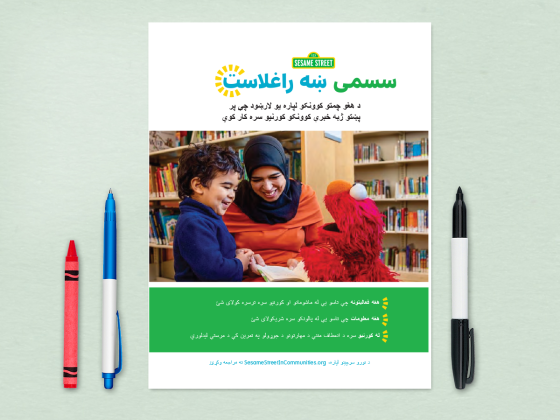 Guide for Providers working with Pashto-Speaking Families
A guide for providers working with Pashto-speaking families, featuring articles for adults and low-tech, play-based activities for children and families.
You can do so much to help families learn and practice resiliency skills. Here are low-tech resources for Pashto-speaking families to help you in that effort.
In the guide, you'll find:
You know the families you work with best; tailor these ideas to the group you're working with. If you can, print materials to distribute to parents and children to keep. You might also compile and provide a list of local resources that can support them.