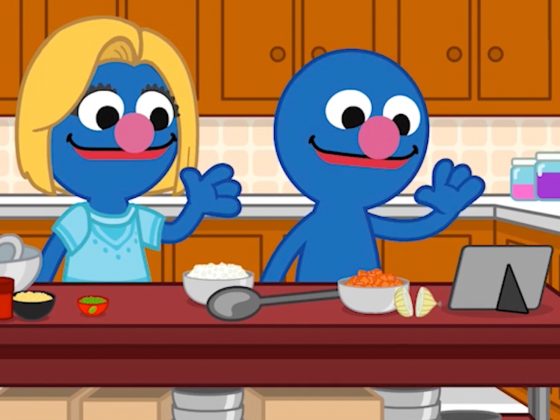 Staying Connected: A Furry and Blue Family Celebration
Even when we're apart, we can find ways to stay connected with the people we love.
Spending time together to celebrate holiday traditions can be a highlight for each member of the family. When getting together with family and friends isn't possible—there are many ways to stay connected with loved ones near and far, and not just around the holidays! Use the ideas and activities below to help you.
In this video, we see how Grover and his family celebrate a favorite family tradition together—even when they are far apart.
Before watching: Talk about favorite traditions. What are you looking forward to this year?
While you watch: Notice how Grover and his family talk, laugh, and celebrate together.
After watching: Talk about what might be the same or different about your holiday get-togethers this year. Then brainstorm ways that you might be able to do some old things in new ways.