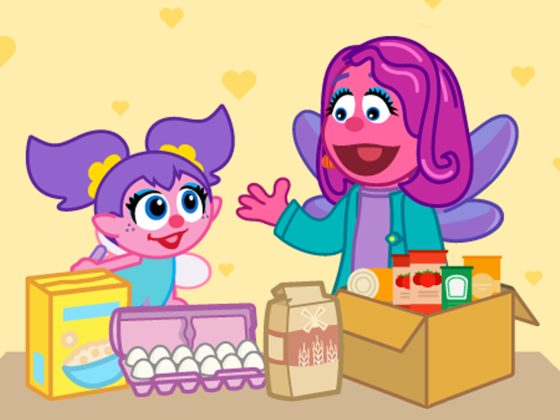 Staying Connected
Even when we're apart, we can find ways to stay connected with the people we love.
Who's in my Circle of Care?
Everyone needs a helping hand at some point. In times like these, children and grown-ups may be feeling especially isolated. It can help to take stock of those people in your life who you can rely on—for a listening ear, a shoulder to cry on, or help solving a problem. This is your circle of care! Your circle doesn't have to be big to be effective! Even two or three caring people (maybe a partner, a relative, or a neighbor) can help you share the load of life. Consider making a list together with your child. Who can you call when you each need help?
Can a teacher or older sibling help with schoolwork?
Can you ask a neighbor for a dinner ingredient when you can't get to the store?
Can a friend or family member help with childcare for a few hours?
If you're not sure who to turn to, ask organizations in your community, such as food banks, health clinics, or your local library, for guidance.
Remember that you (and your family) can be part of someone else's circle of care, too! Read through this printable to help you spark ideas for being kind to friends, family members, or your larger community.
Nurturing relationships near and far
Staying in touch with people we care about can be hard work even when life is "normal." When we aren't going out and about or participating in our normal routines, it can be even harder. Relationships take effort. Fortunately, there are simple things you can do to let others know you're thinking of them!
Start a group text or email with family and friends. Send pictures of your children or daily activities. You may be surprised how much joy even the seemingly mundane moments of your life can bring to those who love you.
Send a story-starting letter. Keep in touch the old-fashioned way, creatively. Begin a story with, "Once upon a time…" Put it in the mail and invite the recipient to add to it and mail to another person. By the time it gets back to you, you're sure to have a silly story to treasure!
Have a virtual or physically-distanced meet up. If you feel comfortable and regulations allow, meet up with loved ones for a little real-life face time. If you can't get together in-person, hop on a video call to watch a favorite movie or share a meal together.
Celebrating in new ways
Holidays are around the corner, and even though you may be celebrating them differently doesn't mean they can't be just as special—and perhaps even more memorable.
Pick and choose. Let's face it—even when we love to spend time with family, we usually have to compromise on some things. Maybe this year, your family can decide to do only parts of a family tradition—the parts that you enjoy the most. For instance, instead of giving gifts, play games. Instead of a cooking turkey, have only the sides (or dessert!).
Host a virtual gathering. Consider hosting a virtual get-together with friends or family. Make it a potluck, where each person "brings" their favorite dish. Or perhaps a game night, where each guest chooses a team name. The possibilities are endless—"together," you could make crafts, sing songs, tell jokes, or read books!