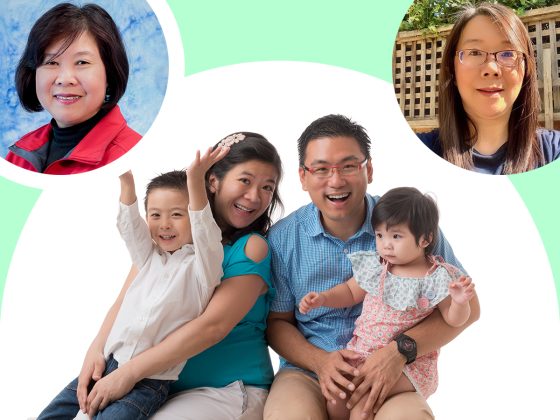 Especialmente para familias chino-americanas
Por Anna Wang & Kelly Ko, Friends of Children With Special Needs
Los niños son la esperanza y los sueños de sus padres, y la mayoría de los padres con orgullo comparten con los demás los éxitos y logros de sus niños. Pero como padres de niños con necesidades especiales, es mucho más difícil para nosotros hablar acerca de los desafíos que ellos enfrentan.
Como chino-americanos, nuestra educación cultural a menudo afecta la manera en que vemos el autismo. Es sabido que en muchas comunidades asiáticas existe un gran estigma en torno a las discapacidades y las diferencias. Con frecuencia sentimos vergüenza y decepción por tener un niño con alguna discapacidad. Es también un tabú hablar de eso con otras personas, incluso con amistades cercanas. De hecho, algunos de nosotros mantenemos a nuestros niños con necesidades especiales en casa porque nos preocupan las críticas y el rechazo.
La autosuficiencia es un tema central en la cultura china. Pero este importante valor también nos impide buscar valiosa ayuda y servicios para el desarrollo de nuestros niños, como la evaluación temprana, el diagnóstico y la intervención. Insistir en resolverlo todo por nuestra cuenta hace que sea aún más difícil para nosotros pedir ayuda a agencias que podrían hacer una enorme diferencia en la vida de nuestros niños y familias. Incluso cuando los servicios están disponibles, muchos de nosotros somos reacios a solicitarlos. Por supuesto, esto significa que tenemos menos acceso a los servicios para necesidades especiales, lo que provoca una disparidad entre las comunidades nuestras y las que no son chino-americanas.
Comencemos a hablar más abiertamente sobre la vida, los desafíos, las necesidades y las fortalezas únicas de nuestros niños para que podamos crear conciencia en la comunidad. Ayudemos a otros dentro de nuestra propia comunidad a través de grupos de apoyo culturalmente conscientes, talleres y otras actividades de divulgación sobre nuestros derechos a recibir ayuda y servicios para nuestros maravillosos niños. Ayudemos a todos nuestros niños chino-americanos con necesidades especiales a prosperar en sus comunidades y a vivir su máximo potencial.
Juntos podemos eliminar el estigma en nuestra comunidad y a mejorar la ayuda y los servicios que nuestros niños y familias necesitan.
Friends of Children With Special Needs (Amigos de niños con necesidades especiales) ayuda a personas con necesidades especiales y a sus familias a encontrar amor, esperanza, respeto y ayuda a través de la participación comunitaria integrada. Un agradecimiento especial también a Dora Chou, Shiow Luan Chen, and Xiao Yan Luo.