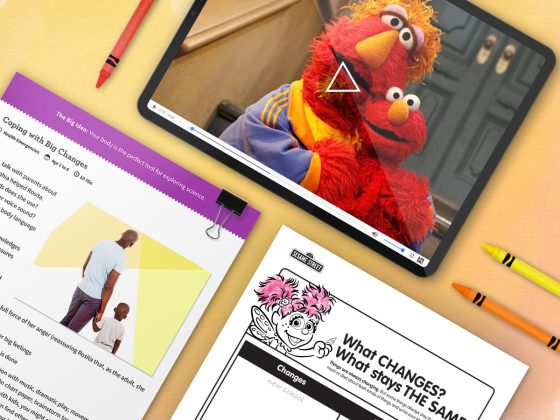 Elmo's World News: Big changes
Big changes can be scary for everyone, but there are things you can do to help. 
In this video, Elmo and special grown-up reporter, Elmo's Mommy, talk about big changes they've faced—and what helped!  Watch together with children, then talk about what helps you feel better when things change.