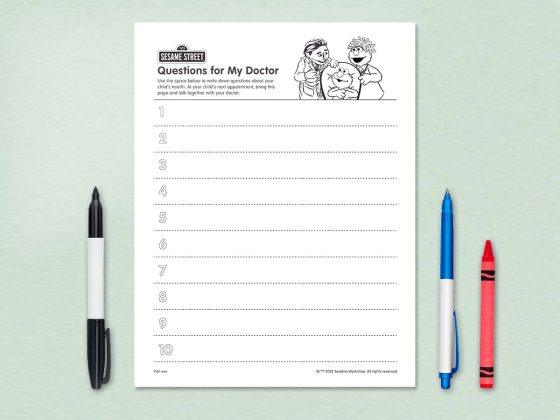 Questions for My Doctor
A place for parents and children to list questions for their doctor. 
Use this printable to jot down questions about the Covid vaccine or your child's health in general. At your child's next appointment, bring this page and talk together with your pediatrician or healthcare provider.