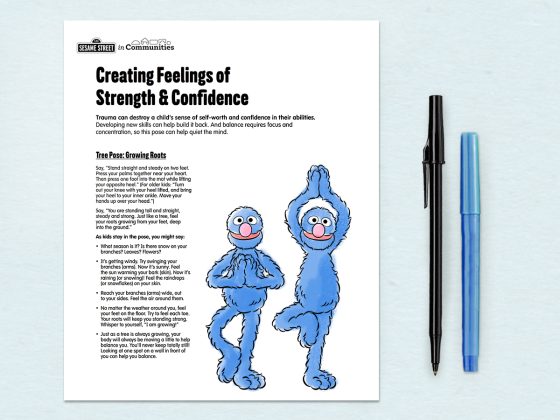 Creating Feelings of Strength and Confidence
A focused movement activity that builds confidence and a sense of groundedness.
Getting out of the "thinking brain" and dropping into one's body can change one's state of mind. Demonstrate this simple yoga pose, "tree pose," with kids (and grown-ups!) using these printable instructions.