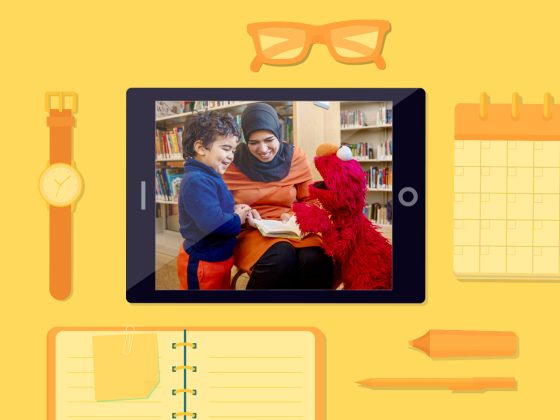 An Introduction to 'Welcome Sesame'
Follow along for an introduction to resources designed to support families experiencing displacement or resettlement as a result of crisis.
In this webinar, Sesame Workshop's Shanna Kohn and Tara Wright introduce caregivers and providers to resources designed to support children and families experiencing displacement and/or resettlement after crisis. 
Goals:
Become familiar with where to find Welcome Sesame resources in a variety of languages.
Be inspired to explore what tools and resources are available to you and put them into practice in your work with children and families. 
Did you know you can earn a certificate for participating in this training? Register above and watch the video before taking our assessment quiz. Pass the quiz to download your certificate.
Already passed the quiz? To access your certificate go to your profile and tap "certificates."