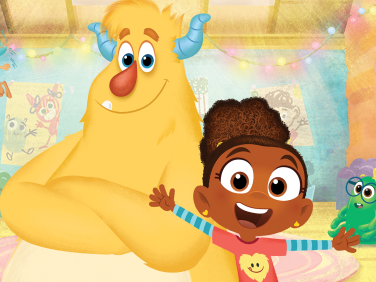 Esme & Roy
Experience the power of play!
Watch the latest clips from Esme & Roy
Esme & Roy celebrates the power of play through the adventures of a girl named Esme and her monster friend, Roy. Monsterdale's best babysitters have lots of fun while learning self-calming strategies and dreaming up games to get things done.
School Bus Song
School Bus Song
The school bus is coming your way! Fig is pretending to be a school bus driver while riding in her stroller!
Clean Up Time Song
Clean Up Time Song
Tillie doesn't want to pick up her blocks, but you know what makes everything more fun? A song and dance!
Let's Find Something Else To Do Song
Let's Find Something Else To Do Song
Lucy's little brother Sid keeps copying everything she does! To keep Lucy from getting frustrated, Esme and Roy help Sid and Lucy find something else to do!
Belly Breathing Song
Belly Breathing Song
Simon is having a monster meltdown because there's no more fish and stinky cheese for lunch! A few moments of belly breathing will have Simon feeling better in no time!
Show Characters
Meet the monsters and monstersitters from Monsterdale!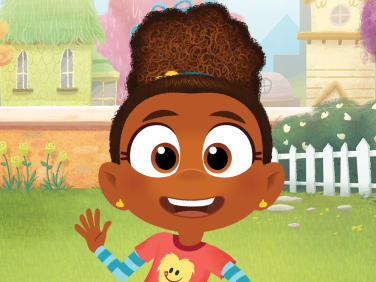 Esme
Esme's never met a monster she didn't like—big, small, furry, or slimy. She is an amazing monstersitter and has a knack for coming up with the perfect activity to fix a little monster's problem. She's not afraid to try new things, and while she sometimes gets carried away, she doesn't give up until she succeeds!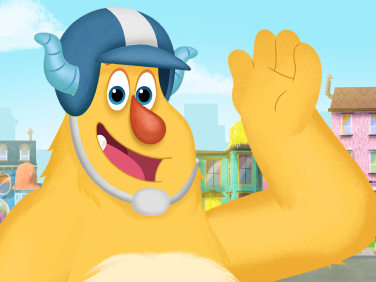 Roy
Roy is Esme's best friend and monstersitting partner. He is an expert on ALL monster facts. Roy is big and strong, and he's an emotional guy. He and Esme are a great pair because they balance each other out. When Esme gets carried away, Roy keeps her focused. And when Roy starts to feel panic, Esme is there to encourage him.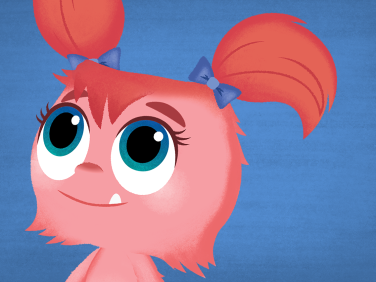 Tillie
Three-year-old Tillie is super active, with a serious need for speed! She is very physical and likes her games to be rough and tumble.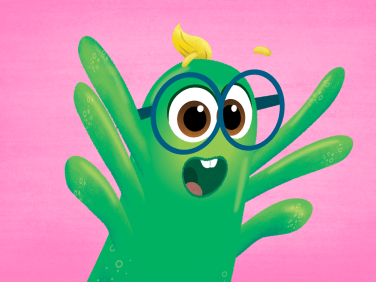 Simon
Eight-year-old Simon loves regimen, routine, and order. He can appear standoffish but, once he's comfortable, he warms right up. He's also a very talented sculptor.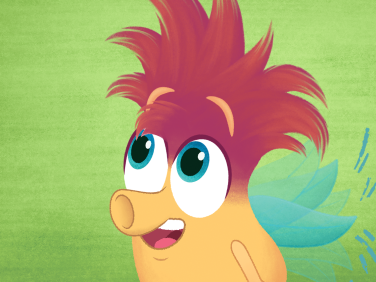 Hugo
Four-year-old Hugo loves to be the center of attention and the star of the show. He loves to embody characters in imaginary play and is also a talented musician.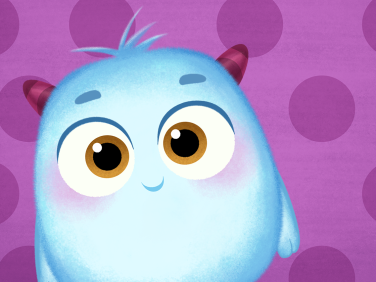 Snugs
Three-year-old Snugs is super affectionate. He loves to hug, cuddle, and snuggle. He can be shy in new situations and sometimes lets his fear get the best of him.
Play to Grow
When children play, their brains and bodies engage on all levels: physically, cognitively, emotionally, and socially. Motivated by their own curiosity, kids learn to collaborate, communicate, empathize with others, and manage their emotions. Play is a key ingredient of early development and at the center of Esme & Roy
Delightful Meets Mindful
Esme & Roy invites children into a world where little monsters can overcome any challenge, whether big (keeping their cool during a thunderstorm) or small (trying unfamiliar foods). Esme & Roy teaches kids how to manage big feelings using simple mindfulness, which encourages a lifetime of can-do problem solving.