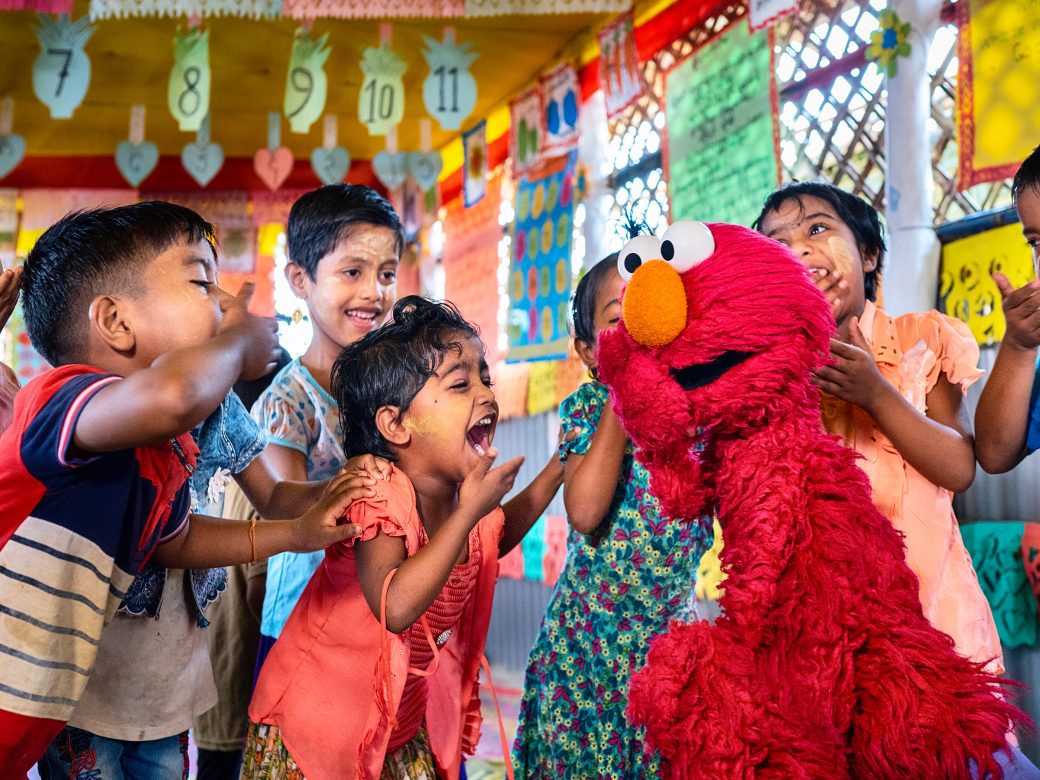 Play to Learn Annual Report 2022
Reflecting on a year of learning, impact, and growth for Play to Learn.
In 2019, the Play to Learn consortium (Sesame Workshop, BRAC, the International Rescue Committee, and New York University Global TIES for Children), supported by the LEGO Foundation, set out with a bold vision to establish play-based early childhood development (ECD) programming as an essential component of every humanitarian response, using a unique combination of media and direct programming.
The world has changed dramatically since we started this five-year program. The COVID-19 pandemic left families disconnected from schools, support services, and one another, with devastating effects on children's learning and well-being. In 2022, the year that this report covers, more than 100 million people around the world were living in forced displacement, an increase of at least 20 million since 2019 when the project began. 2022 also marks 11 years of conflict in Syria, and five years since more than 700,000 Rohingya people were forced across the border into Bangladesh. The countries where Play to Learn is operating have faced additional challenges such as natural disasters and economic instability.
The cycles of disruption and resiliency we see in the lives of children affected by crises have been an inspiration for our program approach: During the pandemic, Play to Learn partners pivoted to stay connected to families, including the use of phone calls and text-based support (and home visits when possible). These and other program innovations generated important learnings that are being mobilized, both within and outside the project, to support families whether they are on the move, unable to access services due to conflict, or living in hard-to-reach settings.
This report tells the story of Play to Learn's fourth year. It was a year of many firsts and milestone moments. We reached more than 120,000 children in Bangladesh, Jordan, and Lebanon with playful ECD programming. We also reached almost 100,000 caregivers and facilitators with resources, support, and training. Rigorous research confirmed that our Remote Early Learning program helped children in Lebanon to learn and grow. For the first time, Rohingya children saw characters in media who looked and sounded just like them. We finished creating a library of 140 playful animated educational videos. Humanitarian Play Labs reopened, reconnecting with thousands of children in Cox's Bazar after almost two years of pandemic closures. Our partnerships elevated the topic of ECD within national government infrastructure. And our advocacy activities brought increased visibility to ECD, including the first-ever spotlight on ECD in the United Nations' Global Humanitarian Overview.
In this report, you'll learn about these and other moments that made this a year of learning, impact, and growth. We invite you to join us in reflecting on what we learned and accomplished in 2022 so that we can build an even stronger foundation for the years to come.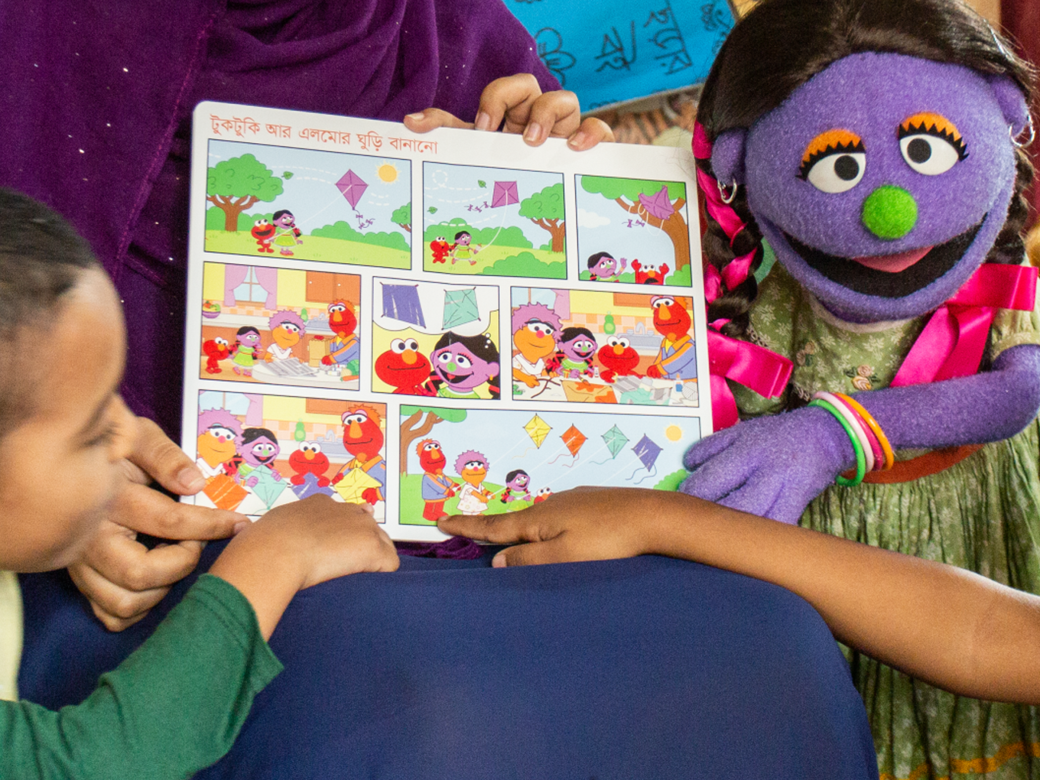 Play to Learn
Play to Learn is a trailblazing program that is providing children affected by crisis opportunities to learn, grow, and thrive.