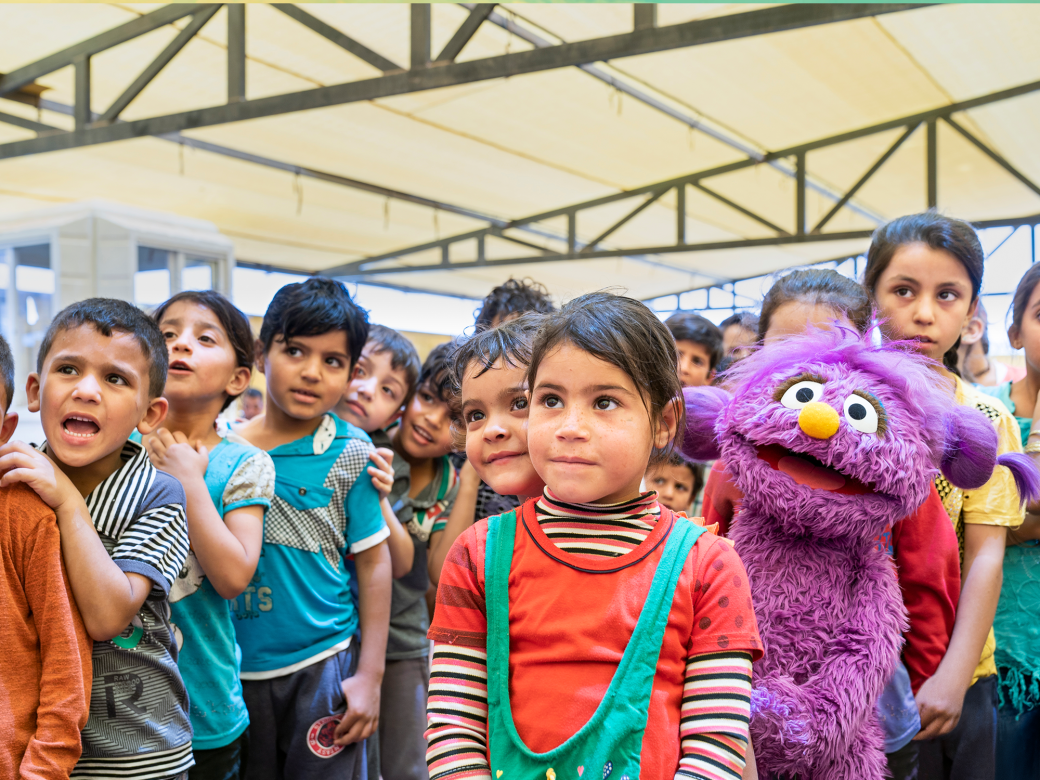 Advocating for Young Children Affected by Crisis
Harnessing the power of a trusted brand to promote support for early childhood development in crisis response globally.
Too often, the unique needs of young children and their families are overlooked in times of crisis.
Despite clear evidence that early childhood development (ECD) programming has both immediate and long-term benefits for children and their communities—and that ECD programs can provide returns of up to 13% a year through improved education, health, and economic outcomes—these interventions remain dramatically underfunded around the world.
We know that the task of supporting children and families affected by crisis far outstrips the capacity of any single organization or government, which is why Sesame Workshop harnesses the power of its beloved Muppets and trusted brand to promote broader support for early childhood development in crisis response globally. Together with our partners, we are working to influence the way that governments, donors, nonprofits, and multilateral institutions like the United Nations identify and respond to the needs of young children in crises.
To include all children, early childhood development must be a core element of the humanitarian sector's response to crises. To translate that imperative into action, Sesame Workshop is advocating for larger and higher quality investments for young children in crisis contexts. We are working to:
Increase Investments
Less than 2% of humanitarian aid funding is dedicated to early childhood development. We're working to increase investments for children and caregivers by providing evidence of the impact of ECD programming and examples for its delivery in crisis contexts.
Sesame is proud to be a member of the following networks: The Early Childhood Development Action Network (ECDAN), the Moving Minds Alliance (MMA), the Early Childhood Peace Consortium (ECPC), the Inter-Agency Network for Education in Emergencies (INEE), and the Thrive Coalition.