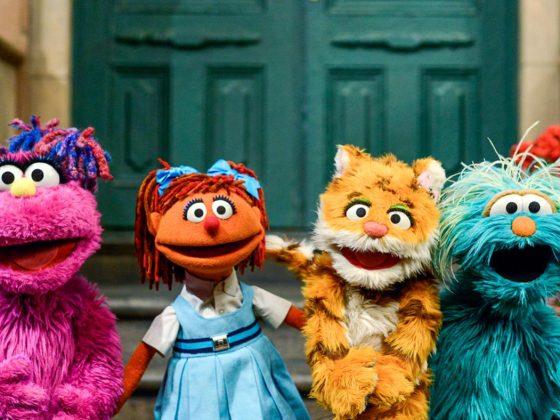 Six Empowering Female Muppets from Sesame Workshop 
This year marks 11 years since the United Nations declared October 11th "International Day of the Girl Child." On this day, and every other, we recognize and celebrate the achievements of girls everywhere and the people who work to build a world in which they have equal access to everything they need to feel empowered and grow smarter, stronger, and kinder.
In honor of the girls who will grow up to become the next generation of leaders, change-makers, and activists, here are six female Sesame Workshop Muppets who represent empowered girls across the globe.
Ahlan Simsim's Ameera is an 8-year-old girl with a passion for all things science. A natural-born leader with a great sense of humor, when she's not conducting experiments, she can be found playing her favorite sport, basketball! Her curious nature and positive disposition inspire girls everywhere to believe in themselves.
Sesame Street's resident turquoise monster is more than just a gifted musician and hug-giver. Rosita is also bilingual, speaking both English and Spanish, and always eager to learn new words. She encourages girls everywhere to pursue their passions.
6-year-old Chamki from Sesame Workshop India is curious and inquisitive. She loves playing detective, solving riddles, and going to school. She inspires girls everywhere to continue their education and imagine a bright future.
Sisimpur's very own Tuktuki in Bangladesh is a 5-year-old schoolgirl who enjoys reading and playing cricket with her friends. Her creativity and curiosity help model the potential for girls to follow their dreams.
6-year-old Zuzu of South Africa's Takalani Sesame is a confident and light-hearted young monster who is full of creative ideas that she loves to share with her friends. She serves as an example of strong leadership for young girls everywhere, encouraging them to never give up.
Even though she's one of the newer friends on Sesame Street, 6-year-old Gabrielle is already making herself known as a playful, artistic, and compassionate friend. With dreams of one day becoming a veterinarian, Gabrielle shows girls everywhere that they can do anything.