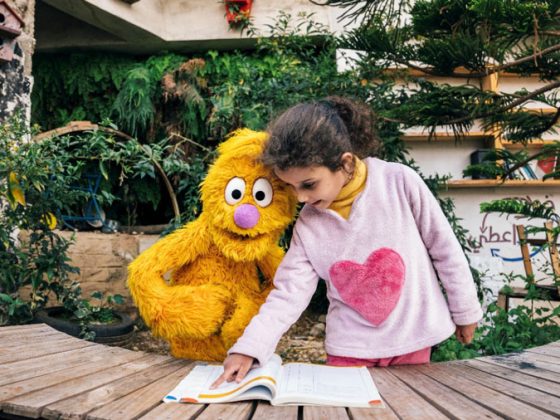 Achieving Impact, Advancing Research, and Leveraging Results
Reflecting on Ahlan Simsim's Fifth Year
Ahlan Simsim is a groundbreaking early childhood intervention that has transformed the lives of millions of children in Iraq, Jordan, Lebanon, and Syria through media and early childhood development services. In this excerpt, Managing Director René Celaya looks back at the initiative's fifth consequential year. Read the full article on the MacArthur Foundation's "Perspectives on 100&Change." 
In 2022, Ahlan Simsim entered its fifth year and achieved demonstrable impact, firmly establishing that integrating educational media resources with early childhood development (ECD) services can have transformative benefits for children whose lives have been upended by conflict and crisis. Despite many context-based challenges faced by children and caregivers in the region, Ahlan Simsim's reach and results grew in multiple ways.
We built upon year four by further expanding across broadcast, digital, and direct services; we introduced a delightful new character, Ameera, who brings visibility to children with disabilities and girls in STEM; and our research partner, New York University's Global TIES for Children Research Center, completed three impact studies that confirm our program's positive impact on children and caregivers throughout the region.  
In 2022, Ahlan Simsim, Sesame Workshop's locally produced, award-winning Arabic-language show, launched Seasons 5 and 6, reaching children throughout the MENA region. At the same time, through ECD services delivered by the International Rescue Committee (IRC) in partnership with local organizations and national government partners, Ahlan Simsim hit a major milestone in year five: reaching 1.2 million children and caregivers Iraq, Jordan, Lebanon, and Syria. And with an intent to strengthen our formal systems for the long term, we have invested in scaling partnerships and co-developing programs with national ministries and non-governmental organizations. Our work with national partners and ministries in Iraq, Jordan, Lebanon, and Northeast Syria across education, health, and social development reached almost 200,000 children.
A critically important dimension of Ahlan Simsim is our commitment to nearly doubling the amount of research on ECD in contexts of conflict and crisis. NYU Global TIES for Children led three impact evaluations on different aspects of our work. The exciting results of each of these studies indicate that Ahlan Simsim's interventions are having profound positive impacts on children's learning and caregiver well-being. Read the findings and more in the Ahlan Simsim 2022 Annual Report Executive Summary in English and Arabic.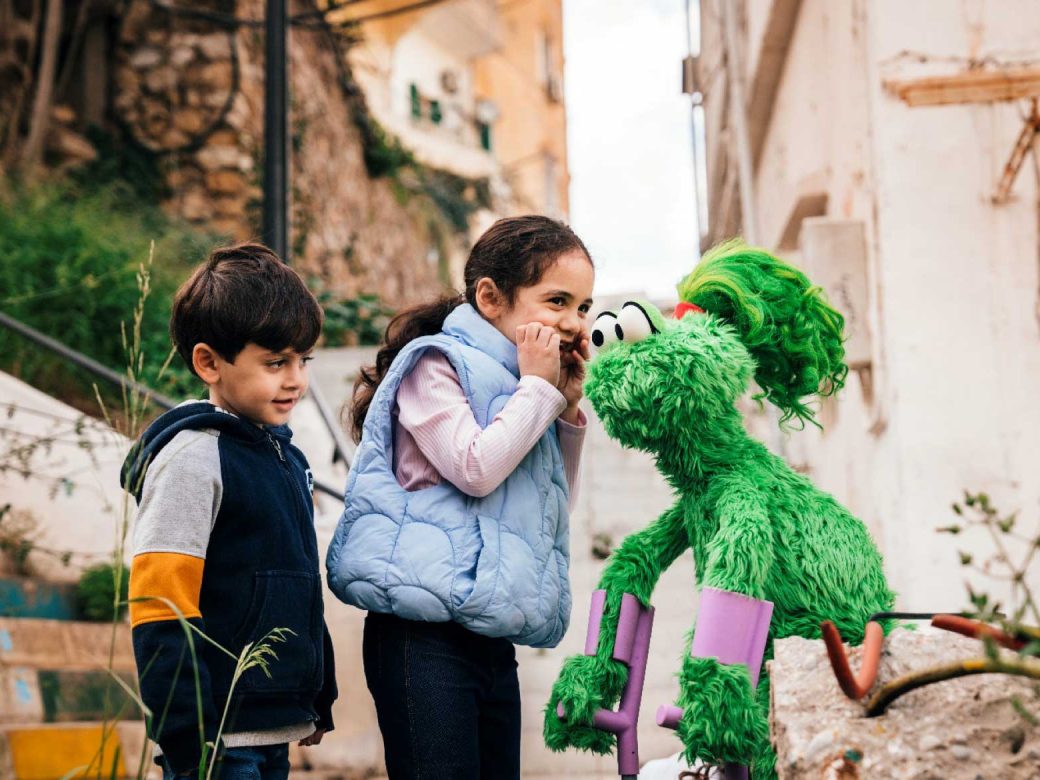 Reflecting on Ahlan Simsim's Fifth Year: Achieving Impact
Read the full article from the MacArthur Foundation.