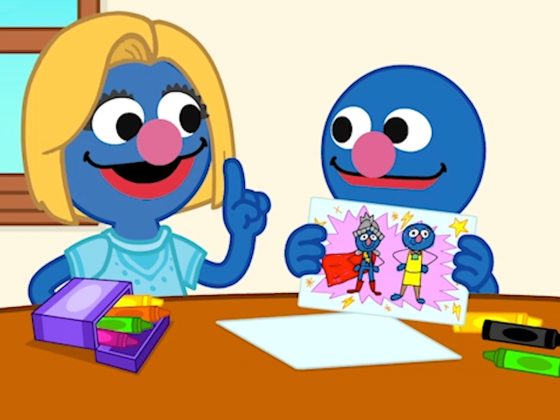 Building Empathy
Everyone deserves kindness and empathy, especially people who have, have had, or are at high risk for Covid.
Kindness and compassion are the building blocks of empathy. Right now, when many people are experiencing hardships related to Covid, more empathy is just what we need. And in times like these, a little kindness can go an especially long way.
It's important for grown-ups to encourage—and model—showing kindness and compassion toward all people, especially those who may have or have had coronavirus, or those who may be at higher risk for exposure. Grown-ups can remind children that Covid affects everyone. We've all experienced changed plans and needed to do old things in new ways. And most families know someone who's gotten sick. Even so, sometimes those people on the frontlines or who have gotten sick experience stigma, and others may treat them unfairly or unkindly. These resources will help families talk about stigma and encourage kids and grown-ups alike to show empathy.
Showing Kindness
In this video, we learn that Grover's uncle Georgie has been treated unfairly. Together, Grover, Elmo, and Grover's mom talk through some big feelings, discuss why people might act or speak unkindly to others, and eventually find a way to do something helpful.
Before watching: Talk with children about what they know about Covid and if they know anyone who's been affected.
While you watch: Notice the language that Grover's mom uses—even those who say or do unkind things aren't necessarily bad people. Keep in mind that we're all coping as best we can in difficult times.
After watching: Think about people you know who have been affected by Covid and do something such as draw a picture or give them a call to show them you care.