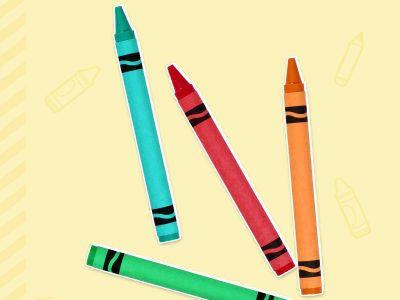 Sesame Strong, Session 1: Learning Through Play
Remind caregivers that little moments matter!
Welcome to Session 1 of Sesame Strong! This week is all about helping parents engage with their children, playfully!
You'll learn strategies to share with parents and explore materials they can use to practice. The resources in this bundle will help you remind caregivers that even little moments and everyday routines can make a big impact.
Download this week's overview and the caregiver take-home packet.
Remember: As with all Sesame Strong bundles, you can share the messages, strategies, and resources with caregivers in many ways (not just in a workshop setting). Keep it simple, and do what works for you!
1. Gather & Share
Gather & Share
Consider beginning your parent mini-session with a mindfulness moment.
Introduce this session's Big Idea (the "why"): Caregivers can make little moments count! You might tell parents, "The little moments you spend together with your child make a big difference to them."
Then share this session's Strategy Spotlight (the "how"): Engage together. Share with parents that, "Doing everyday activities together builds trust and even helps with your child's brain development!"
Explain that these everyday moments together are incredible opportunities for family bonding. Encourage parents to use a variety of media and resources from Sesame Street in Communities to connect with their children. This week's caregiver resources support our theme by providing opportunities to explore, read, and play together. The next sections outline how you might review these resources with parents and ways they can use them at home with their children.
2. Me Time
Me Time
Remind parents that reading aloud together each day helps children become readers and writers. There are simple things parents can do to amp-up their together time. Distribute Tips for Reading Together, and ask parents to read the article, underlining any points they'd like to remember. You might also invite parents to share their insights in pairs or small groups.
As a large group, recap the article, and ask the following questions. Record the answers on a whiteboard or large sheet of paper.
"Before reading, what might we do to connect with kids?"
"As we read together, what might we do to make the story engaging and educational?"
"After we read a book, what might we do to help kids share what they remember?"
3. Explore Together
Explore Together
Together with caregivers, watch this video and discuss it, using the prompts below.
Remind parents that a caring adult can make a big difference in a child's life. Encourage caregivers to make a list of small moments they enjoy with their child. Is someone willing to share one of these moments with the group? You might also ask, "Did anyone think about reading together? Does your child have a favorite book?"
Talk about how sharing a story together can be a cozy, comforting experience for kids and grown-ups! Encourage parents to share their own experiences with reading to their children, and celebrate what a snuggly bonding opportunity it can be.
At home, parents can watch this video with their child and use it as a chance to ask, "What book would you like to read together today?"
4. Read Together
Read Together
Learning moments can happen anytime and anywhere. The Play All Day digital storybook is a fun example that provides many creative ways to learn! Encourage parents to sit with their children to click through the story and play along with the Sesame friends.
Here are some suggestions you can offer parents to try at home:
Read Play All Day with children and follow its activity prompts.
Mix games into their daily routines. Play Follow the Leader while walking the dog, sing the ABC song while washing hands, or play Peek-a-Boo during diaper changes.
Ask kids to get creative and make up new games or challenges throughout the day.
5. Play Together
Play Together
Drawing can help children show and share their feelings. Share the Draw What's in Your Heart interactive with caregivers and suggest they introduce it to their children at home.
It can be so much easier to start a conversation when kids begin it themselves…without words. At home, parents can sit with their children as they draw. They might ask children to tell about what they've drawn. This gives kids an opportunity to show and share feelings or memories that may be just too big for words.
Everyday activities together create special moments that kids will remember for a lifetime. Share with parents the Things We Do Together printable so they can fill it out at home with their children. What everyday activities do you like to do together? Create your own "together time" book. Then cuddle up and read it together. Tonight, tomorrow, and the next night!
6. Friendly Reminders & Notes for Next Time
Friendly Reminders & Notes For Next Time
Remind
Questions are always welcome. Share with parents the best way to contact you with questions.
Review the date and time for next session's mini-workshop.
Thank parents for their partnership and participation.
Reflect
What went well?
What could I do differently for the next session?
Who might I ask for help?