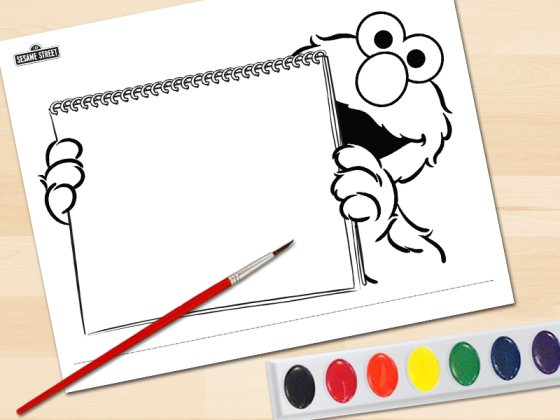 Open-Ended Art
A printable page children can use to express themselves.
Open-ended art is important for young children. A blank page is full of possibility—there are endless ways to fill it, and there are no right or wrong ideas or results! Giving children opportunities to freely explore and experiment can build confidence. And… you can do it together!
Print this page and invite children to use their imagination to create something on (or with) it! Celebrating their effort along the way can help nurture an "I can do it!" attitude. Remind them:
There are no right or wrong ideas.

Trying new things helps us learn.

You are an artist!
Show them that you mean it by making some art too, even if you feel you're "not an artist"! Sitting and creating quietly together can be great bonding time.