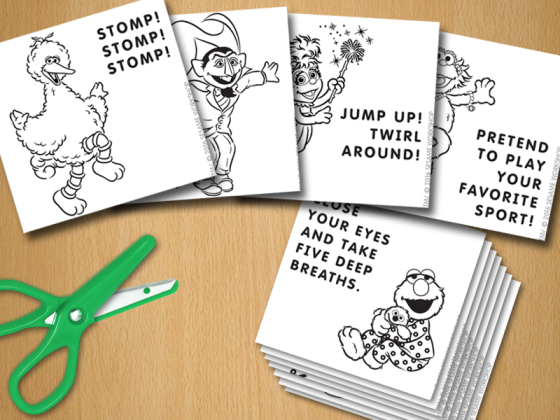 Movement Squares
Get your groove on--do the dance moves on these cards!
Play the game as described on the printable page. Then try a variation:
Ask kids to pick several squares and make a sequence of moves.

Print multiple copies of the page so that you can have multiple sets of cards, and create patterns (such as skip, jump, skip, jump).

Play a version of "Simon Says." If you say "Elmo Says" before a move, children can move. But if you only say the move (without "Elmo Says"), kids can't move!

Encourage kids to include some stretches between moves, following the same format as the rest of the cards ("Stretch like a rubber band").

Keep the cards in an envelope so you can play anytime, anywhere.