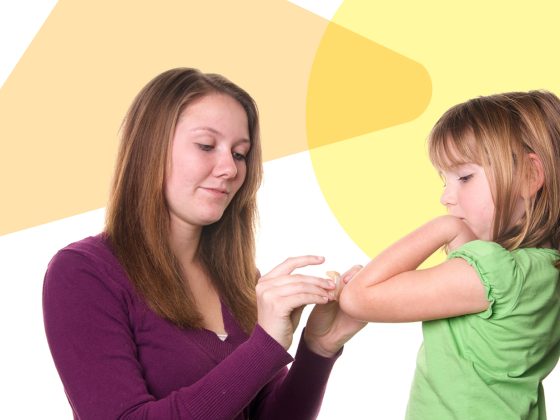 Mosquito Bites
Help ease the sting and itchiness of bites.
Sometimes, we just can't avoid getting bitten! If a child gets a mosquito bite, here are a few things to do:
The area may become itchy, and it can be really hard for little ones not to scratch! To soothe the itch, you can use an anti-itch lotion, such as hydrocortisone cream or calamine lotion.
Some little ones may feel scared when they get a mosquito bite. Talk about the bite to help ease fears: Where is the bite? What shape is it? What color is it? What does it feel like? Try to distract kids from the itch by playing fun games like I Spy, or reading a favorite book together.
Apply a cool compress to reduce any swelling and to calm and soothe the affected area. Talk about how you're "freezing out the itch"! You can let an older child hold the compress, while little ones might need some help.
Contact a pediatrician immediately if kids show signs of illness or infection, such as fever, rash, muscle aches, headaches, or nausea, or if you notice the bite becoming very red or pus-filled.