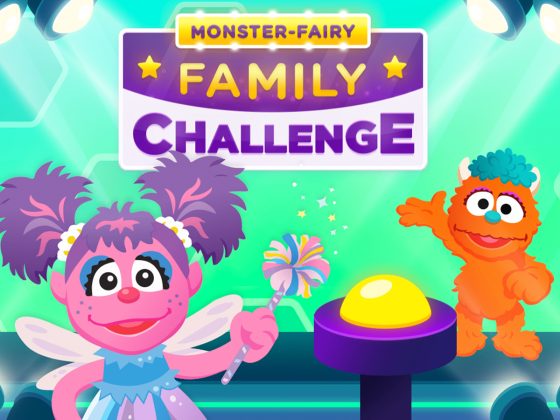 Monster-Fairy Family Challenge + Mealtime Conversation Cards
A bundle of resources to help families create new or "for now" routines in times of uncertainty.
Laughing and joking around brings families together…and helps them express their affection, too. Gather together and play this game-show style game—anytime, anywhere! Join in simple, silly 30-second challenges to learn, share, and bond together. Families can work collaboratively to draw, sing, solve riddles, dance, giggle, and best of all, enjoy each other.
Keep the fun going throughout the day with these Conversation Cards. Print the cards and use them to help you spark conversations during everyday routines. After kids answer the question on the card (their answer may be just one word—that's okay!), keep going! (for instance, "Oh, you were a superhero named Bobo? What were your superpowers? How did you use them?")
You can keep these cards all in one place, or post in various places (for instance, the "bathtime" card can go near the bathtub).