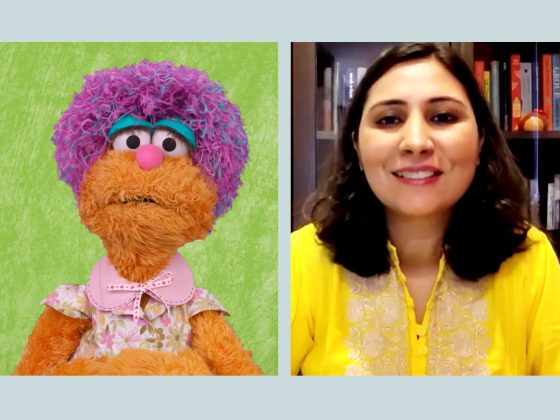 Mindful Moments
We can do things every day to keep our minds and bodies healthy.
Taking care of our minds and bodies is not only good for our own wellbeing, but can also help us be more kind, patient, and playful toward the people we love, too. Plus, being mindful about our wellbeing doesn't need to be complicated. There are things both children and grown-ups can do to care for themselves, every day. Consider these ideas:
Sleep well. A good night's sleep, an afternoon nap, or even a period of "down time" can help refuel our bodies and minds. Help your family look forward to rest time with a calming routine.
Write (or draw) it out. Keeping a journal to jot down things you're thankful for or something funny or good that happened during the day can help lift your spirits. Children can keep a journal or sketchbook, too. You might set aside time each day to sit side by side to draw or write, together!
Get grooving! Never underestimate the power of music to change the mood. Put together a playlist of songs that your family can enjoy and listen to together. You might create different playlists for different moods (one to relax, one to energize, and so on).
The videos and activities below offer more ideas to try.
Mae's Minute: Wellness Tips
Grown-ups can watch this video to learn how to recognize—and respond to—signs of stress in young children, plus tips they can use to check in with their own mental wellbeing.