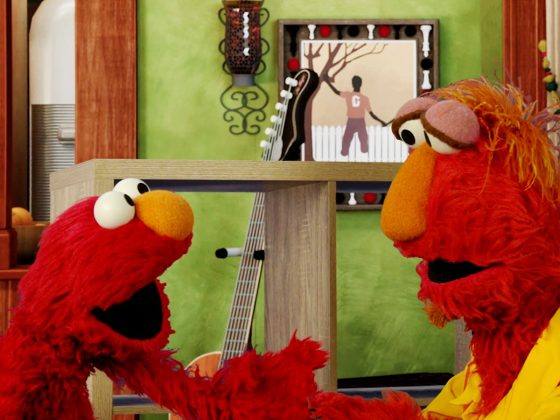 I Notice, I Feel, I Can
A three-step plan to help children manage challenging emotions.
As your child's brain grows, so does their ability to express and manage challenging feelings. And you play an important role in helping them do so: the more difficult the feeling, the more support they'll need from a caring grown-up!
We all know those times when we can feel our bodies tensing up from frustrations or worry. Here's a plan for helping young children recognize their feelings and how they show up in their bodies—the mind-body connection. It's best to teach and practice this strategy when children are calm, so that they are already familiar with it when overwhelming feelings come up.
For both children and grown-ups, being overwhelmed with big feelings (even pleasant ones, like excitement) is an opportunity to learn and practice three steps for handling feelings. Share this video with children and see how Louie models these three steps for Elmo:  
I Notice: Pause to notice how your body feels — how do you feel inside your body? (Louie's body felt a little shaky, and he was breathing harder.)
I Feel: Use a "feeling word" to name the feeling. (Louie names his feeling: Frustration. He also describes what's happening that's making him feel that way.)
I Can: Choose something that might help you manage the feeling. (Louie considers taking a break and stretching his body).  
Later, you might print this page that details each step. Model and practice the steps next time you or your child needs it. Just like Elmo's daddy did, modeling the steps for your child is a powerful way to show that everyone has challenging feelings… and that there are helpful ways to move through them.