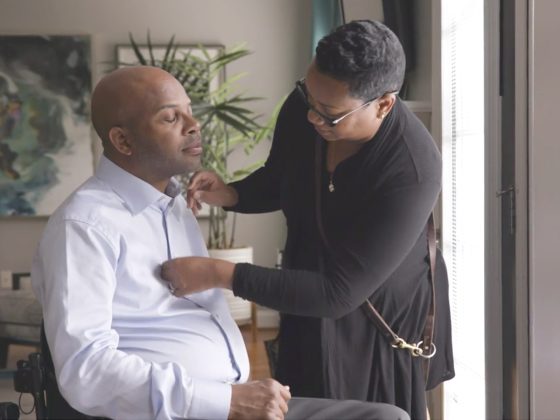 Helping Each Other After an Injury
Families find strength in working together through changes after an injury.
Injuries can change family routines. Helping each other through their days bonds the Gillum family as they find their new normal.
Learning moments for children. Daily routines in a caregiving family look a little different. It stretches a child's imagination to watch an injured parent solve problems and do great things. When children are trusted to help, they learn new skills and develop empathy for others.
Caregiving goes both ways. Helping an injured spouse through the day is a lot of work. Caregivers like Tammy need a break—and support. Outside help like professional therapy and a service dog helps caregivers stay strong. And when spouses thank and validate each other, they become a team who can face big changes together.
Helping others on the journey. Finding hope and help in one another bonds families and gives them the strength to help others. As an advocate, Sherman gives voice to injured veterans, because when families have a support network that understands them, it's easier to adjust to life after an injury.