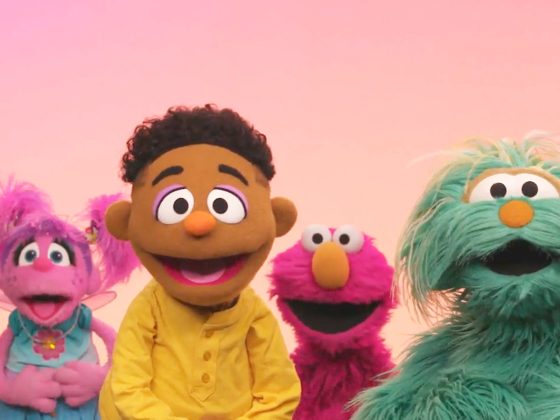 Giant
An anthem about pride, self-worth, and diversity.
All children need to feel "strong in their skin," which can be challenging in a racist society. Together, share this celebration of pride, self-esteem, cultural diversity, and big dreams for children's future. The aim of this song is to promote learning about diversity and help children develop a strong sense of self so that they feel confident in who they are—just as they are—so they can "stand tall" in the world and help build a better world.
Before watching the video with children:
Tell children they are going to meet a new Sesame Street friend, Wes!
Tell children, "you are so many good things!" Explain that this music video is about all of those things, and tell them to watch and listen carefully because they're going pick their own favorite line to sing later. You can also challenge them to listen for and remember as many "good things" in the song as they can.
As you watch, move along to the music however you like! Together, notice the different affirmations and try to remember as many as you can.
After watching, you might:
Try to list all the affirmations you heard in the song (I'm strong, I'm somebody, and so on)
Ask, "What does 'giant' mean? What can you think of that is giant?" Explain that this song is called "Giant," but, unlike the big things children have probably named, it's not about anything big that you can see. It's about being "big" in your head and in your heart.
Personalize the lyrics and watch it again ("­[child's name] is somebody," "my eyes are ___, your eyes are ___," "("[child's name] is strong, she's stronger")
Whisper phrases from the song in your child's ear when they most need to hear them, such as strong in my skin, I am a giant, together we will always win, I'm big I'm bigger, I'm strong I'm stronger, or you are somebody
Sing it together… anytime, anywhere.