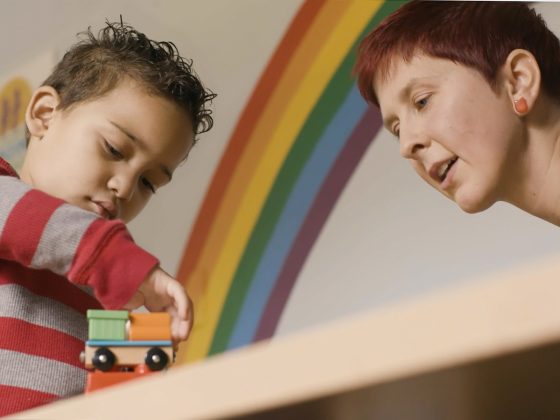 Serving Homeless Families in Health Care Systems Part 2
Families in transition face unique challenges within the healthcare system. You can help by taking a holistic and creative approach to providing quality, compassionate care.
Communication Strategies for Positive Interactions
As you watch our friends from the Homeless Health Initiative in Philadelphia share strategies and communication techniques, pause to write down one question, idea, or observation you have for each of the three communication strategies presented:
Ask respectful, open-ended questions
Highlight the positives
Use the "teach-back" method
Then try describing the teach-back method as if you were explaining it to a colleague, using examples if helpful. If you're with a colleague, try role-playing.
As a healthcare provider, you're a key member of children's (and families') circle of care. You can share this important concept by showing children this video on your phone or tablet as you speak with parents. The video stars Lily, a 7-year-old Muppet who is experiencing homelessness. Point out to children that many other children are in their situation, they are not alone.
Especially when parents are frustrated and feeling worn down, you can talk to them and their children together about the circle of care after children have seen the video. Just use pen and paper and do what Sofia did for Lily in the video (you can use a heart, as in the video, or just a circle shape):
The dots you draw represent you and other members of the health care team, as well as other providers such as social workers, food pantry staff, or teachers who support them.
Families may also be able to list some friends and family members…the more dots, the better.
Invite children to connect the dots and draw their family inside the heart (or circle). Emphasize that they are not alone.