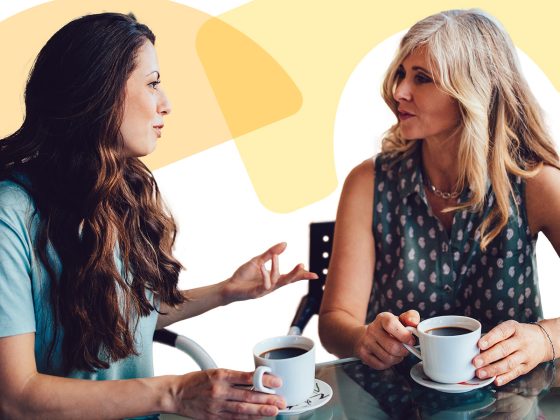 Communicating with Parents and Caregivers Around Routines
An article offering strategies for communication with parents/caregivers.
Caring for children requires teamwork — and parents, family, friends, and neighbors are all valuable members of that team. When your team works together to communicate with honesty and respect, you build stronger relationships, can better provide for little ones, and make your job more comfortable, fun, and fulfilling.
Here are some actionable tips to communicate respectfully and positively, especially around routines.
Collaboration is key. Work with parents and other caregivers (and children) to choose a routine or skill to work on both at home and in childcare. Share ideas about how you might both support the child, and ask parents and other caregivers for their perspectives as well. You might ask what their goals and expectations are for their child's learning and growth. Remember that there are many right ways to do the same thing, and you are a team! Your collective support will mean so much and make such a big difference to the child.
Lead with the positive. When talking about a child with a parent or other caregiver, lead with the positive. Even if a child has had a hard day, find something positive to say first, and build on that.
Find various ways to communicate. As important as it is to communicate with families, it may be challenging to find face-to-face time to talk every day, especially if you have multiple children in your care. Written communications (like this Communication Log) are great tools to use. You might also consider sending emails or text messages or finding time for a quick phone call to check in. Ask parents and other caregivers what works best for them.   
You're in this together! Remember that your team shares a commitment to the children! Keeping that and other shared values top of mind can help everyone navigate differences respectfully. Disagreements might happen, but that's okay. Finding ways to compromise helps build teamwork.