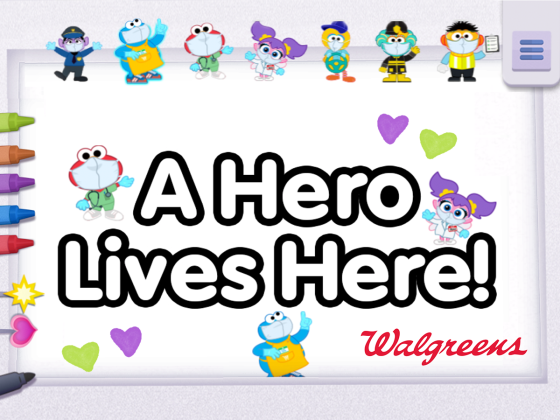 Celebrating Heroes for Health
An interactive artmaker to help children celebrate their very own heroes for health.
Creating and sharing art can help children celebrate their very own superheroes for health! There are two "canvases":
A Hero Lives Here!: Frontline families can be very proud of themselves—they're helping their communities stay healthy, safe, and taken care of. Invite children to create art to show their pride, then print their work to display on windows or doors for all to see.
Thank-You!: Children can decorate this card to say their own special thank you. Print their work or share it digitally with friends and family.