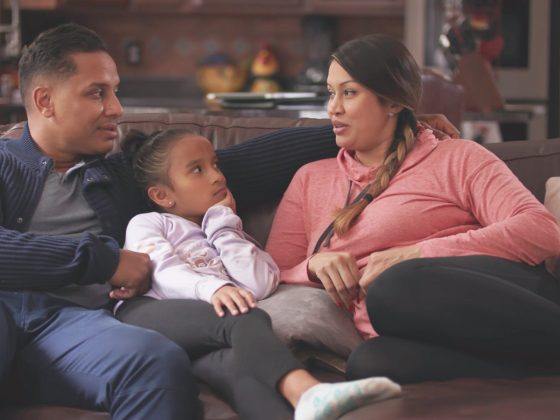 Caring for Brain Injuries
A family copes with a parent's brain injury together.
Angie and her family have learned important coping skills as they work together after her brain injury:
Ask for help: Accepting help from others, including your closest family members, is crucial for recovery. Who is part of your circle of care? Reach out to these caring adults to make sure that the entire family is receiving appropriate support.
Self-care: There are simple ways to take care of ourselves each and every day. Angie and her family practice deep breathing, walking, yoga, and art therapy.
Open communication: Both parents and children need language to describe what they're going through. For Angie's family, phrases like "hard day," "stress day," or "mommy needs to recharge" help them know when she needs more help. Family therapy is also a great tool to help your family find your own useful phrases or words, and it can facilitate your family's path towards hope and healing.