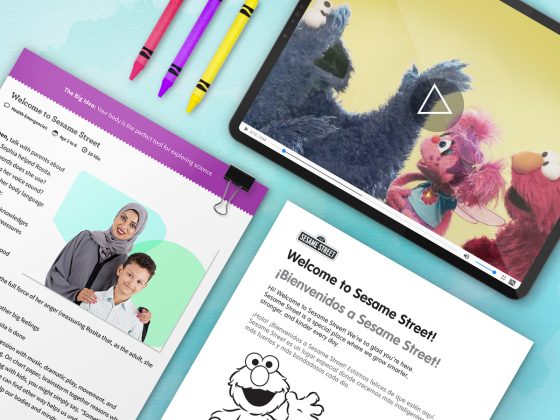 A Welcome from Sesame Street Friends
In moments of crisis, change, or uncertainty, our sense of security is challenged. These resources will help you and your family as you navigate your new situation and prepare to take your next steps.
Resettling in a new place is hard, and you've had many difficult experiences already. It's okay to feel sad or mad about what's happened, and unsure about what's to come—change and challenge may continue to be a part of your family's story.
It's important to remember that you are not alone. There are people and organizations to support you… including your friends from Sesame Street. Though the challenges you will face in your new home and community will vary depending on where you are, we are glad you're here!
We're here to help you recognize and build on your strengths, to learn new skills, and to help you and your children heal, cope, and thrive in the future. Our furry, friendly Muppets can help you talk with your young children and may even make very difficult conversations a little bit easier.
For now, let's start just by saying hello.
Remember: As you explore these resources, remember that your safety, security, and comfort are your priorities. It's okay to focus on just making sure you and your children feel safe and calm. In those moments, a deep breath or a quiet moment may be all you need (or, sometimes, all you can do). If you still feel stressed, it's okay to take your time and come back when you're ready.