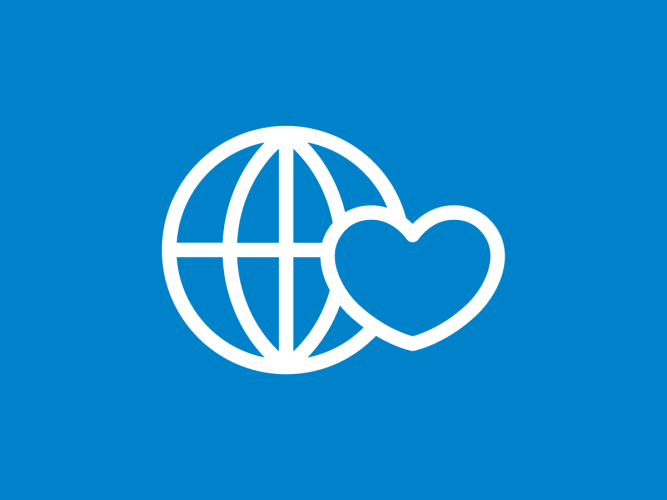 Vewd and Kaltura to Bring Sesame Street to Millions of Families Around the World
OSLO, Norway – May 29, 2018 – Sesame Workshop, the nonprofit educational organization behind Sesame Street, today launched a new Sesame Street streaming TV app for Vewd-enabled connected TV devices. The app features content from the 48 seasons of the children's TV series and includes dedicated sections to Sesame Street characters including Big Bird, Elmo, Cookie Monster, Bert and Ernie and more. The new app is available on connected TV devices from Sony, Samsung, HiSense, Tivo, Vestel and many more.
The new app was built in partnership by Vewd, the global market leader in enabling OTT, and Kaltura, the leading video technology provider. Kaltura quickly added compatibility with Vewd Snap, the industry's leading app creation and distribution tool. Apps created through the integration have a slick consumer experience, while further providing content owners a quick and easy way to scale their content offering.
"We're excited to team with Kaltura and Vewd to accelerate our multi-platform distribution strategy," said Jenny Gioia, Vice President, Multiplatform Programming, Sesame Workshop. "Working together, we can make Sesame Street content available on millions of devices helping kids everywhere grow smarter, stronger and kinder."
By building in compatibility for Vewd Snap, Kaltura makes it easy for customers like Sesame Workshop to go to market quickly, cost-effectively and at scale. With only a minimal set of inputs, Vewd Snap brings to life a full HTML5 TV app complete with a turnkey user experience and light customization options. The app then gains distribution through the Vewd App Store.
"We're excited that Sesame Workshop chose Vewd and Kaltura to further expand its digital presence," said Gideon Gilboa, SVP Product & Marketing, Media and Telecom, Kaltura. "We're also pleased to collaborate with Vewd – together we solve the technical and commercial challenges of creating, distributing and managing an app on a massive scale, which is critical to ensuring a successful OTT deployment."
"Sesame Workshop is a cultural icon, having created the stories and characters that generations have grown up to love," said Aneesh Rajaram, CEO, Vewd. "We're proud to add them to the Vewd family and equally proud to have done this with Kaltura. Their fantastic team pulled everything together in record time. Together, we provide an easy, efficient path for content owners to add their app to the world's largest connected TV ecosystem, fulfilling the mission of Vewd Snap – to accelerate development and distribution of OTT services everywhere."
How to get to the new Sesame Street TV App
Sesame Street is available free in the Vewd App Store, which is found on TVs from Sony, HiSense and Vestel, set-top boxes from Tivo, and Blu-Ray players from Samsung.
###
About Sesame Workshop
Sesame Workshop is the nonprofit media and educational organization behind Sesame Street, the pioneering television show that has been reaching and teaching children since 1969. Today, Sesame Workshop is an innovative force for change, with a mission to help kids everywhere grow smarter, stronger, and kinder. We're present in more than 150 countries, serving vulnerable children through a wide range of media, formal education, and philanthropically-funded social impact programs, each grounded in rigorous research and tailored to the needs and cultures of the communities we serve. For more information, please visit www.sesameworkshop.org.
About Kaltura
Kaltura's mission is to power any video experience. A recognized leader in the Cloud TV, OVP (Online Video Platform), EdVP (Education Video Platform) and EVP (Enterprise Video Platform) markets, Kaltura has emerged as the fastest growing video platform with the broadest use cases and appeal. Kaltura is deployed globally in thousands of enterprises, media companies, service providers and educational institutions and engages hundreds of millions of viewers at home, in work, and at school. The company is committed to three core values – openness, flexibility, and collaboration – and is the initiator and backer of the world's leading open source video management project, which is home to more than 150,000 community members.
About Vewd
Vewd is the global leader in enabling entertainment, connecting consumers anywhere to the content they love. By making OTT possible on nearly 50 million connected devices each year, Vewd leads the way in defining the future of entertainment. Our suite of products and services are crafted to simplify complexity and offer solutions that unite the entire value chain, from silicon vendors to end users. Market leaders such as Samsung, Sony, Verizon, TiVo, and many more rely on Vewd products and services. Follow us, as we make OTT extraordinary. Visit Vewd.com to learn more.
Media Contact for Vewd
Thomas Ford, Head of Communications and PR
thomas@vewd.com
+47 4865 4315
Media Contact for Sesame Workshop
Beatrice Chow, AVP, Strategic Communications
Beatrice.chow@sesame.org
(212) 875-6586