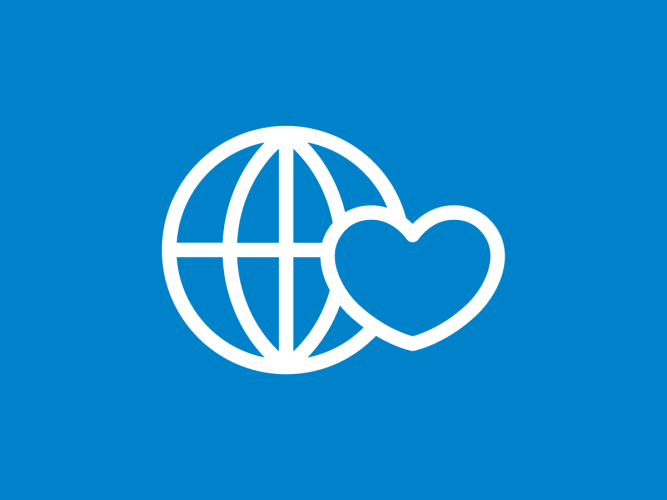 Sourcebooks and Sesame Workshop to Publish the Books Behind Ghostwriter, New Apple Original Series for Kids and Families
Adapted by a diverse group of writers led by Kwame Alexander, this mix of new and classic works bring Ghostwriter's immersive stories – and literary appreciation curriculum – beyond the page
(New York, NY — December 12, 2019) — Sourcebooks and Sesame Workshop today announced a new series of companion books to Ghostwriter, an Apple TV+ original series that reimagines the classic show for a new generation. A mix of inclusively-adapted classics and original works that inspired each Ghostwriter adventure, the first two books in the series – Alice's Adventures in Wonderland and The Jungle Book – are available now wherever books are sold, with original story Trinity coming at the end of December. More titles in the series will be announced as the Ghostwriter television show unfolds.
Available exclusively on Apple TV+, Ghostwriter is a family-friendly live-action mystery for kids ages 6 to 11. Each multi-episode arc is inspired by a different literary work, following the action as a ghost haunts a neighborhood bookstore and releases famous fictional characters into the real world, leaving a group of friends to help return them to their books – all while they look for clues to the ghost's identity. Ghostwriter features a diverse and talented cast whose true-to-life characters will resonate with young viewers. Where the original show's curricular focus was building literacy, the new series focuses on literature and imaginative storytelling – showing children new worlds to explore, both on- and offscreen.
Sourcebooks' companion books approach Alice's Adventures in Wonderland, The Jungle Book, and other canon classics with an eye toward inclusion for today's families. Each work was adapted by a different prominent or rising-star middle-grade author, many from underrepresented backgrounds, and descriptions of iconic characters like the Queen of Hearts are tailored to match the diverse on-screen world of Ghostwriter. Alice's Adventures in Wonderland was adapted by Olugbemisola Rhuday-Perkovich (8th Grade Superzero, Two Naomis), a leader in the We Need Diverse Books movement; The Jungle Book was adapted by Karuna Riazi (The Gauntlet, Hungry Hearts), whose previous work has been published under Simon & Schuster's "Salaam Reads" imprint; Trinity, the series' first original work, is a genre-defying science-fiction adventure from D.J. MacHale (Pendragon and Morpheus Road series). Each title includes vocabulary- and reading comprehension-building games, puzzles, and crafts tied to the story.
"With this book series, we want to help children see themselves reflected in classic stories and new worlds, and show them what an adventure reading can be," said Gabriela Arenas, Sesame Workshop's Vice President of Licensing, North America. "We hope these beautiful editions will take on a life of their own – just like the characters in the show! – whether kids are diving into the Ghostwriter companion books independently or reading them aloud with family."
Kwame Alexander, the Newbury Award- and Coretta Scott King Honor-winning poet and author of books like The Crossover, serves as the series' literary ambassador, helping spread the series' message of exploration.
"When I was growing up, my teachers and librarians gave me these huge, boring books and expected me to be excited to read them. I wasn't. Luckily, I had parents who took me to the library and let me pick out my own books," Alexander said. "My mom, who was a storyteller, encouraged me to make up my own tales, and guided me towards books with themes and topics she knew I cared about. Like my mom – and like Ghostwriter him (or her!) self – I know there's a perfect book for every kid out there. And I hope more than a few kids find that magical book in this series."
Sourcebooks and Sesame Workshop have been publishing partners since 2012. Last year, the publisher's Love from Sesame Street picture book was a New York Times bestseller; follow-up Dream with Sesame Street is on sale now, with a third title, What is Family on Sesame Street?, debuting in April 2020.
Alice's Adventures in Wonderland and The Jungle Book are available now wherever books and e-books are sold. Trinity will be available starting December 31, 2019. For more information about the Ghostwriter book series, please visit www.ghostwriter.org, and click here for an exclusive "Behind the Page" featurette from Apple TV+.
Ghostwriter Presents: Alice's Adventures in Wonderland
By Lewis Carroll, adapted by Olugbemisola Rhuday-Perkovich
December 1, 2019 | ISBN: 978-1728221502
Ghostwriter Presents: The Jungle Book
By Rudyard Kipling, adapted by Karuna Riazi
December 1, 2019 | ISBN: 978-1728221533
Ghostwriter Presents: Trinity
By D.J. MacHale
December 31, 2019 | ISBN: 978-1728221564
###
About Sesame Workshop
Sesame Workshop is the nonprofit educational organization behind Sesame Street, the pioneering television show that has been reaching and teaching children since 1969. Today, Sesame Workshop is an innovative force for change, with a mission to help kids everywhere grow smarter, stronger, and kinder. We're present in more than 150 countries, serving vulnerable children through a wide range of media, formal education, and philanthropically-funded social impact programs, each grounded in rigorous research and tailored to the needs and cultures of the communities we serve. For more information, please visit www.sesameworkshop.org.
About Sourcebooks
Sourcebooks is a thriving entrepreneurial company that brings extraordinary authors to readers in the most dynamic, data-driven ways. We create books that transcend categories and defy odds and have been honored with hundreds of national bestsellers and awards. We are home to enthusiastic, book-loving employees who are dedicated to connecting books to readers in new and innovative ways. Story by story, book by book, we have touched over 100 million lives. Join us as we change 100 million more.
Press Contacts
Brit Edwards, Sesame Workshop
Brit.Edwards@sesame.org
212.875.6401
Heather Moore, Sourcebooks
Heather.Moore@sourcebooks.com
630.546.0553