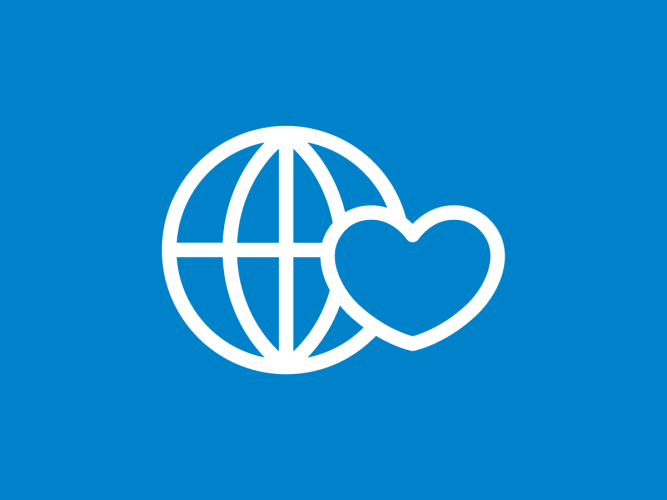 Sesame Workshop Taps Veteran Researcher Kim Foulds to Lead Content Research Department
(New York, NY) – Sesame Workshop, the nonprofit organization behind Sesame Street, announced today that Kim Foulds has been promoted to Vice President, Content Research and Evaluation. In this role, Foulds will oversee Sesame Workshop's educational impact research on a global basis, helping the organization deliver on its mission of helping children grow smarter, stronger and kinder. She will report to Tanya Haider, Chief Strategy Officer and Executive Vice President, Research and Ventures.
Kim Foulds joined Sesame Workshop as Senior Director of International Research & Evaluation in 2017. Over the last four years, she has played a pivotal role in developing and managing the research agenda for Sesame Workshop's groundbreaking work on the Syrian refugee crisis in the Middle East and the Rohingya crisis in Bangladesh, funded by twin $100M grants from the MacArthur Foundation and the LEGO Foundation. Foulds's work in this space will enable Sesame Workshop to add considerably to the body of research on the value of early childhood interventions in crisis situations. In her new role, Foulds will also oversee the research that informs the organization's domestic work, including Sesame Street in Communities resources for parents and providers, future seasons of Sesame Street, and Coming Together, Sesame Workshop's ongoing commitment to racial justice.
"For 50 years, research has played a critical role in ensuring that our content engages and educates on a global basis – and we couldn't ask for a better leader than Kim Foulds at the helm," said Haider. "After her exceptional work on Sesame Workshop's growing humanitarian response efforts, she is perfectly poised to effectively work with senior leadership and shape our research agenda in a rapidly shifting media landscape."
Before joining Sesame Workshop, Foulds spent more than fourteen years in education research and evaluation at primary, secondary, and tertiary levels in Afghanistan, DRC, Ethiopia, Kenya, Pakistan, Uganda, the United States, and Yemen, with organizations like USAID, UNESCO, UNICEF, International Rescue Committee, CARE, Catholic Relief Services, Aga Khan Foundation, and Concern Worldwide. She has also served as a faculty member at Columbia University's Teachers College, Quinnipiac University, Chapman University, and Pacific Oaks College.
Foulds's scholarship has been published in Young Children; American Journal of Play; International Journal of Educational Development; Gender and Education; Development in Practice; Gender, Place, and Culture; Studies in Social Justice; The Conversation Africa; Education as Change; International Higher Education; and International Journal of Injury Control and Safety Promotion. She holds a Ph.D. in Education and a M.A. in African Studies from University of California, Los Angeles, and a B.A. in Diplomacy and World Affairs from Occidental College.
About Sesame Workshop
Sesame Workshop is the nonprofit media and educational organization behind Sesame Street, the pioneering television show that has been reaching and teaching children since 1969. Today, Sesame Workshop is an innovative force for change, with a mission to help kids everywhere grow smarter, stronger, and kinder. We're active in more than 150 countries, serving vulnerable children through a wide range of media, formal education, and philanthropically funded social impact programs, each grounded in rigorous research and tailored to the needs and cultures of the communities we serve. For more information, please visit sesameworkshop.org.
Contact
Brit Edwards
Brit.Edwards@sesame.org