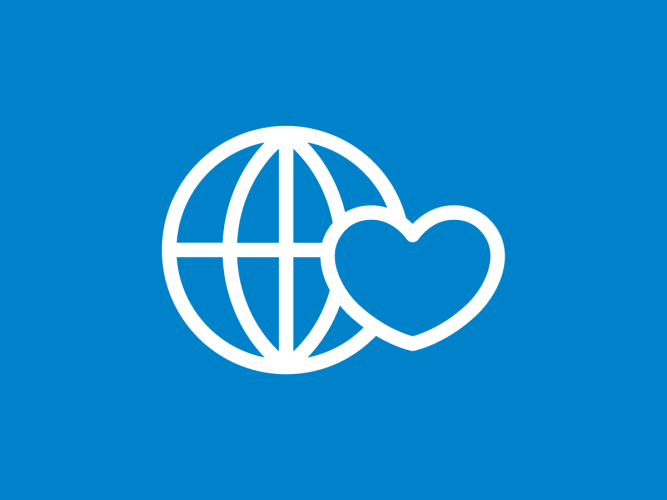 Sesame Workshop Launches Resources for Families Affected by Crises in Afghanistan and Ukraine
Part of the Welcome Sesame initiative, free learning resources and videos are designed to help children and families cope with the effects of crisis and displacement
New York, NY (June 7, 2022) – Today, Sesame Workshop is launching new educational resources for displaced and refugee children, available on SesameStreetinCommunities.org/WelcomeSesame in Dari, Pashto, Ukrainian, Spanish, and English, with additional languages to follow. The teaching and learning materials, which are part of the Welcome Sesame initiative to support families affected by conflict and crisis, are designed to help families cope with the trauma of forced displacement, communicate and process what they are experiencing, and develop a sense of belonging in new places.
The resources launching today are tailored to the needs of Afghan and Ukrainian families on the move. In addition to being available online, they will be used by a range of direct service providers and implementing partners working with Afghan and Ukrainian families, including resettlement agencies in the US and humanitarian organizations globally. New educational materials will be released on a rolling basis, adding to a growing body of Welcome Sesame resources and programs reaching families around the world, from the Middle East to East Africa to the southern US border and beyond.
"With the number of displaced families worldwide reaching record highs, the need for early learning and nurturing care for young children and caregivers affected by crisis has never been greater," said Sherrie Westin, President of Sesame Workshop. "Our Welcome Sesame initiative is reaching children in the narrow window of their lives when it's most important for their healthy development. Today's expansion of Welcome Sesame will bring critically needed early childhood development support to families whose lives have been upended, including by the recent crises in Afghanistan and Ukraine."
The new teaching and learning materials include:
Modules for providers and caregivers on topics including Coping with Big Changes, Fostering a Sense of Belonging, Coping with the Trauma of Resettlement, Learning New Things, and Celebrating Who We Are
Materials and training for providers, including how best to support families during the resettlement process and a training webinar
A growing number of videos in Ukrainian, Russian, Dari, and Pashto, as well as expanded materials for Arabic, Rohingya, and Spanish speakers displaced by crisis, featuring the beloved Muppets of Sesame Street
Welcome Sesame is anchored by two large-scale initiatives—Ahlan Simsim, reaching families affected by conflict in the Middle East and North Africa, and Play to Learn, reaching families affected by the Rohingya and Syrian refugee crises and beyond. Welcome Sesame unites Sesame programs across five continents to deliver early learning and nurturing care to families through a combination of mass media and direct services, in addition to research and advocacy.
To learn more about Welcome Sesame and Sesame Workshop's efforts to support families affected by conflict and crisis, tune in starting on June 21 for Welcome Sesame: A Digital Special Event hosted by Tamron Hall. For additional information on Welcome Sesame, visit SesameWorkshop.org and watch Welcome Sesame in action here.
About Sesame Workshop
Sesame Workshop is the nonprofit educational organization behind Sesame Street, the pioneering television show that has been reaching and teaching children since 1969. Today, Sesame Workshop is an innovative force for change, with a mission to help kids everywhere grow smarter, stronger, and kinder. We're present in more than 150 countries, serving vulnerable children through a wide range of media, formal education, and philanthropically funded social impact programs, each grounded in rigorous research and tailored to the needs and cultures of the communities we serve. For more information, please visit www.sesameworkshop.org.
Contact
Hallie Ruvin
Hallie.Ruvin@sesame.org