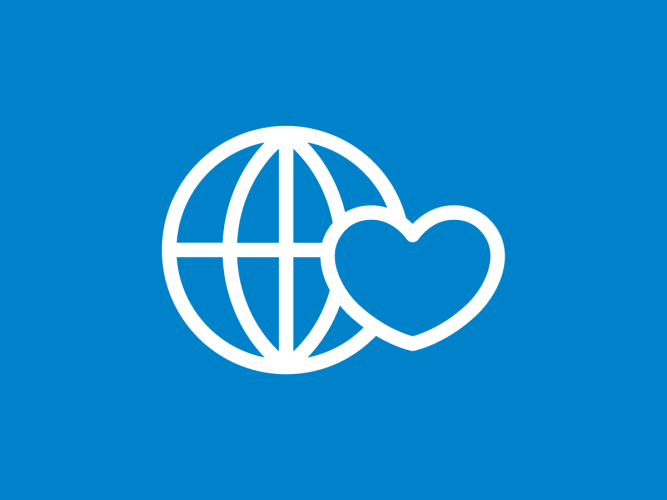 Sesame Workshop Kicks Off "Respect Brings Us Together" Campaign
Sesame Street Muppets Team Up with Stars to Model How to Get Along
New York, NY, April 18, 2019 – If anyone can convince Cersei and Tyrion to get along, Elmo can. As part of its 50th anniversary celebration, Sesame Workshop today announced a campaign to highlight the importance of respecting one another, even in disagreement—and even in the case of some of pop culture's favorite sworn enemies.
Starting today, Sesame Workshop will debut clips showing iconic television characters overcoming differences with the help of the timeless lessons and Muppets of Sesame Street. One spot brings viewers inside Game of Thrones' King's Landing, where seemingly irreconcilable differences are cast in a new light with the help of a surprise visitor. In another, a beloved blue monster pays a visit to Westworld on a mission of "cookie diplomacy." A music video starring award-winning hip hop artist Common and a large cast of Sesame Street Muppets includes an upbeat anthem about respect.
The "Respect Brings Us Together" campaign will roll out throughout the year.
"Sesame Street was created in 1969, a time not unlike today, when there were large social divisions. A key purpose of the show has always been to model that everyone, no matter who you are or where you are from, deserves respect," said Jeffrey D. Dunn, President and CEO of Sesame Workshop. "Half a century later, our society is increasingly divided on many issues, and we know that kids pick up on this tension. We have always shown preschoolers that everyone is welcome on Sesame Street. Our hope with this campaign is that a lighthearted look at a very serious subject can help us all pause for a moment to remember the value in respecting the viewpoints of others, even when they differ greatly from our own."
Sesame Workshop has curated a list of Sesame Street classics that model respect, as well as kid-facing language and activities to promote conversations about overcoming differences. Sesame Street airs every day on HBO and PBS KIDS.
###
About Sesame Workshop:
Sesame Workshop is the nonprofit educational organization behind Sesame Street, the pioneering television show that has been reaching and teaching children since 1969. Today, Sesame Workshop is an innovative force for change, with a mission to help kids everywhere grow smarter, stronger, and kinder. We're active in more than 150 countries, serving vulnerable children through a wide range of media, formal education, and philanthropically-funded social impact programs, each grounded in rigorous research and tailored to the needs and cultures of the communities we serve. For more information, please visit www.sesameworkshop.org.
Press Contact
Brit Edwards, Sesame Workshop
Brit.Edwards@sesame.org