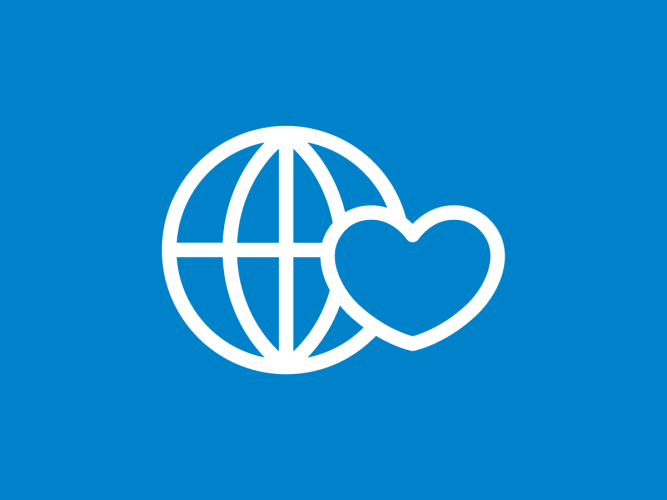 Sesame Workshop, the Ad Council, COVID Collaborative and CDC Launch New PSAs About COVID-19 Vaccines
Elmo, his dad Louie, and Sesame Street Muppet friends are at the heart of a campaign to encourage parents and grownups to get the latest information on the vaccines
(New York, NY) – Sesame Workshop, the nonprofit educational organization behind Sesame Street, the Ad Council, COVID Collaborative, and CDC are launching a series of public service announcements and resources in English and Spanish to educate adults about the COVID-19 vaccines. Featuring Elmo, Elmo's dad Louie, and the Muppets of Sesame Street, the new spots highlight that COVID-19 vaccines for adults are here and that getting vaccinated can help lead to sunnier days ahead.
The new spots, which are freely available for sharing in English and Spanish, include:
– I'll Be Seeing U: A take on Billie Holiday's "I'll Be Seeing You" sung by the Letter U, the PSA features a montage of Sesame Street friends as they preview activities that families miss and want to return to.
– Feeling Hopeful with Elmo and Louie: Elmo and Louie are feeling hopeful and excited because lots of grownups are getting a COVID-19 vaccine, and soon they'll be able to get back to their favorite things—like an indoor playdate with Abby Cadabby, sharing cookies with Cookie Monster at Hooper's Store, or visiting Elmo's grandma Nana.
– Healthy Family with Elmo and Louie: Louie explains that he got vaccinated against COVID-19 so he can stay healthy and get back to the moments we miss, like seeing friends and family.
Created in close partnership with the CDC, all spots direct audiences to visit GetVaccineAnswers.org, where they can get the latest vetted and science-backed information on the COVID-19 vaccines.
In addition to the spots, Sesame Workshop is releasing additional bilingual resources for parents, caregivers, and providers to explain why grownups are getting vaccinated against COVID-19, answer common questions in age-appropriate ways, and remind children that it's still important to practice other healthy behaviors, like handwashing. The new resources, which are part of Sesame Workshop's Caring for Each Other COVID-19 response initiative, are located at SesameStreet.org/caring. The resources are designed for community providers and partners to share with families throughout their services.
"Getting back to the activities children and families love starts with grownups getting vaccinated. Together with the Ad Council and COVID Collaborative, and with help from the Sesame Street Muppets, we can harness the power of Sesame Workshop and the reach of the Ad Council to help adults understand why it's important to get vaccinated, where to learn more, and how to build hope for sunnier days ahead," said Samantha Maltin, EVP and Chief Marketing Officer, Sesame Workshop.
First launched in February, the Ad Council and COVID Collaborative's COVID-19 Vaccine Education Initiative, "It's Up To You," is the largest communications program in our nation's history, aimed to educate the American public and build confidence around COVID-19 vaccines. The multi-faceted and research-driven effort includes a number of distinct campaigns designed to reach different audiences.
"It's understandable for Americans to have questions about the vaccines. That's exactly why we created 'It's Up To You,' to arm people with the facts so they can make informed decisions for themselves and their families," said Lisa Sherman, President and CEO, the Ad Council. "Now, in collaboration with Sesame Workshop and the Sesame Street Muppets, we're able to reach new audiences of parents and caregivers with heartfelt and informative content that will help us all get back to the people and moments we miss."
For the latest information on the COVID-19 vaccines, visit GetVaccineAnswers.org.
Sesame Workshop
Sesame Workshop is the nonprofit media and educational organization behind Sesame Street, the pioneering television show that has been reaching and teaching children since 1969. Today, Sesame Workshop is an innovative force for change, with a mission to help kids everywhere grow smarter, stronger, and kinder. We're active in more than 150 countries, serving vulnerable children through a wide range of media, formal education, and philanthropically funded social impact programs, each grounded in rigorous research and tailored to the needs and cultures of the communities we serve. For more information, please visit www.sesameworkshop.org.
The Ad Council
The Ad Council has a long history of creating life-saving public service communications in times of national crisis, starting in the organization's earliest days during World War II to September 11th and natural disasters like Hurricane Katrina and Hurricane Sandy. Its deep relationships with media outlets, the creative community, issue experts and government leaders make the organization uniquely poised to quickly distribute life-saving information to millions of Americans.
The Ad Council is where creativity and causes converge. The non-profit organization brings together the most creative minds in advertising, media, technology and marketing to address many of the nation's most important causes. The Ad Council has created many of the most iconic campaigns in advertising history. Friends Don't Let Friends Drive Drunk. Smokey Bear. Love Has No Labels.
The Ad Council's innovative social good campaigns raise awareness, inspire action and save lives. To learn more, visit AdCouncil.org, follow the Ad Council's communities on Facebook and Twitter and view the creative on YouTube.
COVID Collaborative
COVID Collaborative, a project of UNITE, is a national assembly of experts, leaders and institutions in health, education and the economy and associations representing the diversity of the country to turn the tide on the pandemic by supporting federal, state and local COVID-19 response efforts.
The COVID Collaborative is co-chaired by former Governor and U.S. Senator Dirk Kempthorne (R-ID) and former Governor Deval Patrick (D-MA) and led by CEO John Bridgeland and President Gary Edson. COVID Collaborative includes expertise from across Republican and Democratic administrations at the federal, state and local levels, including former FDA commissioners, CDC directors, and U.S. surgeon generals; former U.S. secretaries of Education, Homeland Security and Health and Human Services; leading public health experts and institutions that span the country; the Business Roundtable, National Association of Manufacturers and U.S. Chamber of Commerce; the NAACP, UnidosUS and the National Congress of American Indians; the Skoll Foundation, The Allstate Foundation and The Rockefeller Foundation; and associations representing those on the front lines, from the American Public Health Association and Association of State and Territorial Health Officials to the Council of Chief State School Officers and the Council of the Great City Schools. Tim Shriver is Chairman of UNITE.
To learn more, visit www.CovidCollaborative.us, and follow the COVID Collaborative on Twitter and LinkedIn.
Contact
Hallie Ruvin
hallie.ruvin@sesame.org