Sesame Street Season 53 Curriculum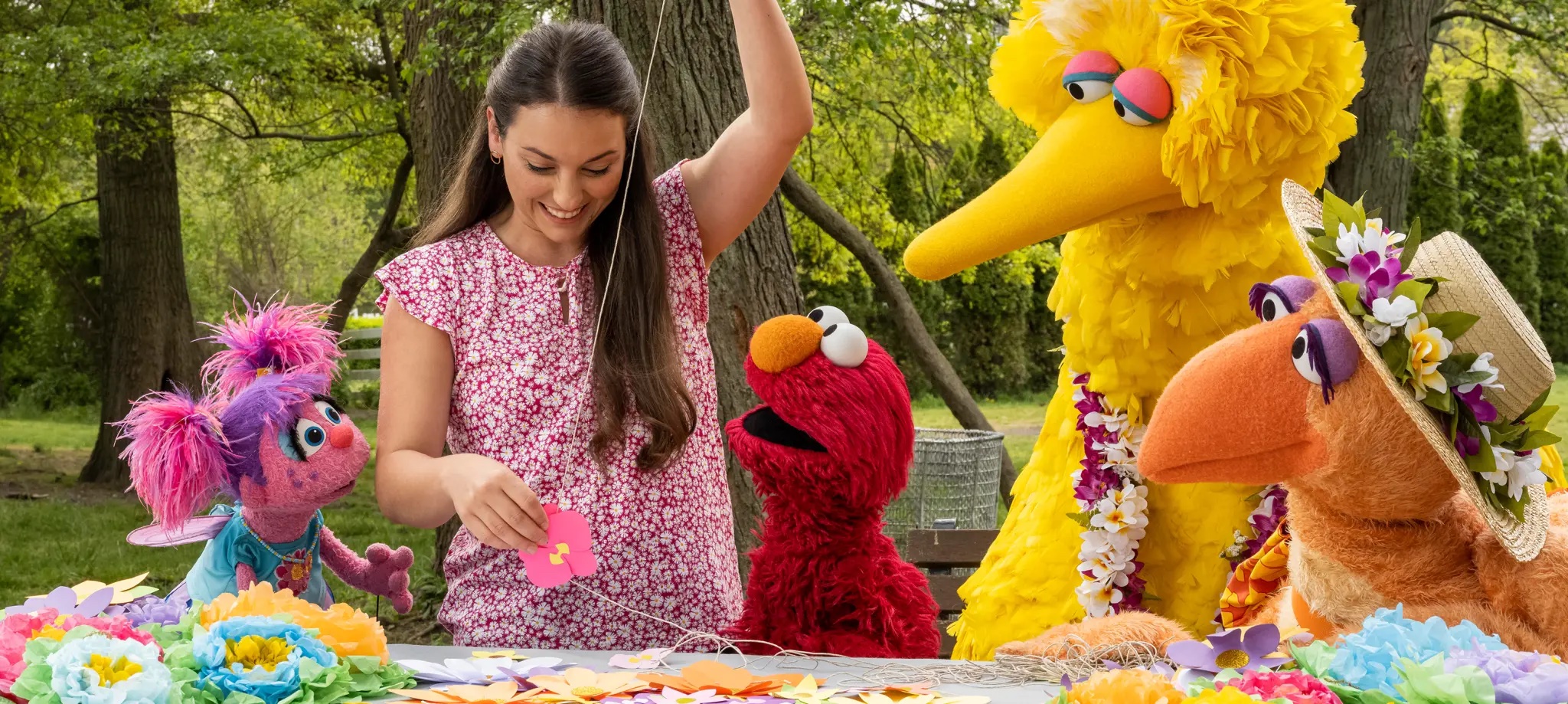 Season 53 Curriculum
Sesame Street's 53rd season reflects Sesame Workshop's Coming Together initiative through a curriculum designed to help children grow up with a healthy self-identity and sense of belonging — and do so in full celebration of their race, ethnicity, and culture.
Preschool children will see themselves in engaging, developmentally appropriate stories as they explore concepts and language that help them learn ways to honor and rejoice in themselves, their friends and families, and the wider community.
Our approach builds on children's emerging sense of empathy and keen interest in learning about others. As beloved and brand-new Sesame friends model the power of relationships, children come to understand the ways we are connected to each other and belong in our families and communities. Because concepts of self and other tend to be both behavioral/actions ("what I can do" and "what you can do") and physical ("what I look like" and "what you look like"), Season 53's stories act like mirrors in which children see themselves and their families — and like windows framing the wide diversity of our world, as children are encouraged to develop a positive self-identity and learn to treat each other with kindness, fairness, and respect.
Read on for stories that celebrate differences and embrace similarities belonging in this season's episodes:
Episode 5307 Happy Hair Day (December 15, 2022): Elmo and his friends are singing about hair and how hair is part of what makes each of them special and unique. Celebrity guest Samuel L. Jackson joins Elmo to talk about different colors and styles of hair.
Episode 5313 Nani Bird Visits (January 26, 2023): Big Bird's aunt, Nani Bird, is visiting Sesame Street from Hawaii. Nani Bird shares with Elmo, Abby, and Nina how to say "aloha," make paper flower lei, and how to hula – all special things Big Bird's family does in Hawaii.
Episode 5314 Family Album (February 2, 2023): Gabrielle and Tamir are making a family photo album for Grandma Nell. They learn about melanin and that sometimes people in a family can look the same and sometimes they can look different.