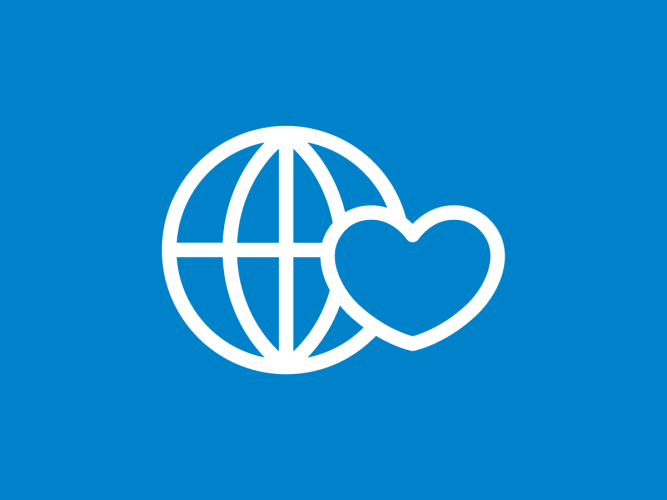 New Sesame Workshop Resources Help the Diverse Military Family Community Celebrate Their Identities and Talk Openly About Race
Created with support from USAA, an original music video, interactive game, printable activities and more will help military and veteran families build racial literacy
(New York, NY – July 12, 2021) – Sesame Workshop, the nonprofit educational organization behind Sesame Street, today, with the support of USAA, released a new collection of resources to help military and veteran families tap into the rich diversity of the military community to start important conversations about race with young children. Part of Sesame Workshop's ongoing Coming Together initiative for racial literacy, these new resources cover building a positive sense of identity and being an upstander. The resources also encourage the practice of self-care – a vital coping strategy for those affected by racism.
"Military and veteran families practice service in everything they do, and they live their lives with purpose – values that help them confront injustices like racism," said Dr. Jeanette Betancourt, Senior Vice President of US Social Impact, Sesame Workshop. "In a military kid's world, it's common to see people of all races and backgrounds living, working, and playing together. Military parents and caregivers can help their children become good citizens of the world by using that unique opportunity to talk openly about racism and celebrate who they are inside and out."
Available in English and Spanish on SesameStreetinCommunities.org, the new resources help military and veteran families develop a shared vocabulary about race that young children can understand – with a little help from Elmo, Rosita, and new friends Wes and Elijah! Highlights include:
A "Great Things" music video starring Elmo, Rosita, and Wes. This original song and accompanying video highlight strategies that military families use to take care of themselves and their loved ones when dealing with "big feelings" — like the kind that arise after experiencing bias and unfairness. Other Sesame Street Muppet videos cover what it means to be an upstander and more.
An "I Am Me" interactive game where families can help Sesame Street friends create self-portraits that celebrate different skin colors, hair textures, and eye shapes as part of what makes each person special. Available on desktop and mobile.
Articles for adults that further explain why it's so important to proactively start these conversations, and how to help children make inclusive and empathetic choices. 
Printable activities to help families reflect on their core values together and practice self-care strategies.
Professional development materials to help educators, social workers, and other providers integrate the resources into their work with military families, coming this fall. Sesame Workshop will also partner with national military organizations to utilize these resources in their work supporting the conversation about race, identity, and racial literacy for military families. 
Celebrating its 15th anniversary in September, Sesame Street for Military Families has a long history helping military and veteran families tackle big topics. In 2006, when military deployments were at record levels, Sesame Workshop reported for duty with a multimedia initiative that equipped families with child-friendly tools to tackle unique challenges of military life like deployments, homecomings, and even grief and loss. Since then, Sesame Street for Military Families has grown to include videos, storybooks, and activities on topics like relocation, transitioning from military to civilian life, long-term family caregiving, and staying healthy together — plus Sesame Street/USO family tours, television specials, "Sesame Rooms" in military spaces, and more. All the resources are free to families and providers in English and Spanish. Visit sesamestreetformilitaryfamilies.org and ssic.org/veterans to learn more.
About Sesame Workshop
Sesame Workshop is the nonprofit educational organization behind Sesame Street, the pioneering television show that has been reaching and teaching children since 1969. Today, Sesame Workshop is an innovative force for change, with a mission to help kids everywhere grow smarter, stronger, and kinder. We're present in more than 150 countries, serving vulnerable children through a wide range of media, formal education, and philanthropically funded social impact programs, each grounded in rigorous research and tailored to the needs and cultures of the communities we serve. For more information, please visit www.sesameworkshop.org.
About USAA
Founded in 1922 by a group of military officers, USAA is among the leading providers of insurance, banking and investment and retirement solutions to 13 million members of the U.S. military, veterans who have honorably served and their families. Headquartered in San Antonio, TX, USAA has offices in seven U.S. cities and three overseas locations and employs more than 35,000 people worldwide. Each year, the company contributes to national and local nonprofits in support of military families and communities where employees live and work. For more information about USAA, follow us on Facebook or Twitter (@USAA), or visit usaa.com.
Contact
Brit Edwards
brit.edwards@sesame.org