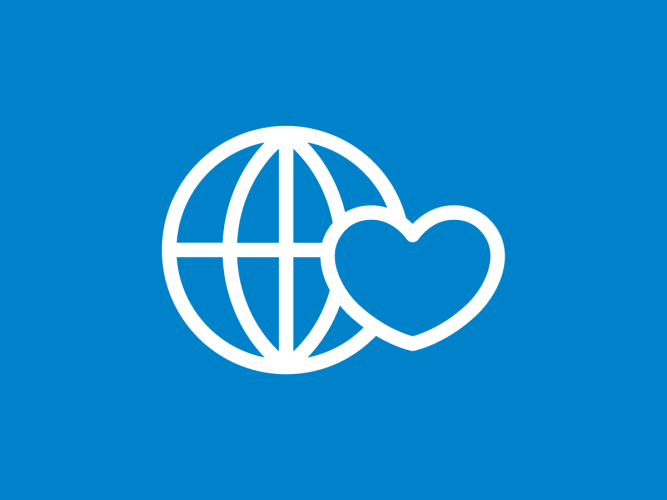 The LEGO Foundation and Sesame Workshop Release Research Findings Highlighting the Importance of Playful Learning in Parent-Child Relationships
'Play Every Day' program empowered caregivers to effectively guide children in learning through play in India, Mexico and South Africa
Billund, Denmark – 28 May 2019 – In celebration of World Play Day, the LEGO Foundation and Sesame Workshop announced the results of a multi-country research evaluation of Play Every Day, a program focusing on families with children age 3 to 6 years and designed to shift parent and caregiver perceptions about the educational value of play and to encourage play that contributes to children's early development and learning outcomes. The impact evaluation, conducted by an external evaluator, found statistically significant changes in perceptions of play, play-related behavior, and confidence of caregivers as play mentors for their children.
Over the course of a 12-week intervention in low-resource communities in India, Mexico, and South Africa, Sesame Workshop conducted weekly in-person play workshops or home visits, in addition to reminders utilizing WhatsApp and other digital platforms and community events. Caregivers participating in the Play Every Day program reported:
Increased frequency of play by 23% in India, 3% in Mexico, and 15% in South Africa.
Increased confidence as "play mentors" for their children through quality play time, with an increase of 8% in India, 11% in Mexico, and 18% in South Africa.
Increased confidence using recycled materials such as plastic bottles, cans, and cardboard rolls as play objects, with an increase of 24% in India, 8% in Mexico, and 19% in South Africa.
"The LEGO Foundation is working to build a future in which learning through play helps all children grow into creative, engaged, life-long learners. Parents and other primary caregivers are fundamental to this aim as they are children's first teachers and playmates. We hope that the insights provided by the Play Every Day program will help inspire and empower primary caregivers to harness the power of learning through play," says Diego Adame, Initiatives Lead, Learning through Play in Early Childhood, the LEGO Foundation.
The research findings will inform upcoming Sesame Workshop and LEGO Foundation programming, including a USD $100 Million Humanitarian Play Program to support children affected by the Rohingya and Syrian refugee crises and additional programming in South Africa. The Play Every Day program empowered caregivers and children to learn together, rather than in parallel, providing valuable insights for the development of caregiver-child programming.
"Our research findings affirm the potential of the Play Every Day model to improve knowledge about play and influence play related behavior among caregivers and children, particularly in low-resource settings," said Dr. Kim Foulds, Senior Director of International Research and Evaluation, Sesame Workshop. "Given that existing global literature on playful learning best practices is predominantly focused on research in western developed countries, we're excited to share our findings and contribute to the growing body of evidence attesting to the impact of learning through play."
The facilitated workshops, implemented through local community partners, provided primary caregivers with content that is easy to replicate at home to improve caregiver confidence in playful learning techniques and provide new ideas for engagement with children, such as building toys with recycled materials and playing pretend using everyday household items. To ensure culturally relevant and effective interventions, the 12-week intervention was preceded by three pilot phases between November 2016 and May 2018 that tested a variety of play activities, materials, and methods of facilitation for each country.
Additional highlights from the Play Every Day impact evaluation can be found online HERE.
###
About the LEGO Foundation
The LEGO Foundation aims to inspire and develop the builders of tomorrow; a mission that it shares with the LEGO Group. The LEGO Foundation is dedicated to building a future where learning through play empowers children to become creative, engaged, lifelong learners. Its work is about re-defining play and re-imagining learning. In collaboration with thought leaders, influencers, educators and parents the LEGO Foundation aims to equip, inspire and activate champions for play. Learn more on www.LEGOfoundation.com.
About Sesame Workshop
Sesame Workshop is the nonprofit media and educational organization behind Sesame Street, the pioneering television show that has been reaching and teaching children since 1969. Today, Sesame Workshop is an innovative force for change, with a mission to help kids everywhere grow smarter, stronger, and kinder. We're present in more than 150 countries, serving vulnerable children through a wide range of media, formal education, and philanthropically-funded social impact programs, each grounded in rigorous research and tailored to the needs and cultures of the communities we serve. For more information, please visit sesameworkshop.org.
Media Contacts
Sunshine Sachs
lego@sunshinesachs.com
+1 202 280 2398
Jan Christensen, The LEGO Foundation
Jan.Christensen@LEGO.com

Hallie Ruvin, Sesame Workshop
Hallie.Ruvin@sesame.org