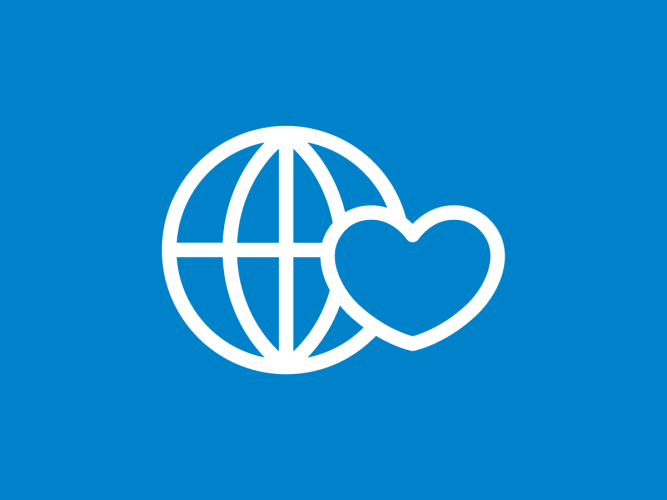 Joan Ganz Cooney Center Re-releases Landmark Study Leading to the Creation of Sesame Street — "The Potential Uses of Television for Preschool Education"
(New York, NY) – The Joan Ganz Cooney Center at Sesame Workshop is proud to present a newly reformatted version of Sesame Street co-founder Joan Ganz Cooney's still-relevant 1966 report to the Carnegie Corporation of New York. The Potential Uses of Television for Preschool Education made a convincing case for the power of television to prepare children, particularly in underserved communities, to succeed in kindergarten—and led directly to the program that revolutionized children's media. Today's researchers, educators, and media creators will find value in Cooney's incisive work, with learnings that hold true even in a greatly expanded media landscape.
Joan Ganz Cooney was a documentary producer at New York's Channel 13 when Lloyd Morrisett, then Vice President at the Carnegie Corporation of New York, offered to fund a three-month exploratory study. Cooney traveled the country interviewing early learning experts and prominent children's television producers and filmmakers; the resulting report became the blueprint for the longest-running children's television show in U.S. history.
The Potential Uses of Television for Preschool Education conclusively persuaded Carnegie Corporation to partly finance the project, with Mrs. Cooney and Dr. Morrisett raising remaining funds from the U.S. Office of Education, the Corporation for Public Broadcasting, and the Ford Foundation. In 1968, the Children's Television Workshop (later renamed Sesame Workshop) was born, and Sesame Street, featuring a groundbreaking multicultural cast and Jim Henson's Muppets, made its debut on November 10, 1969. The first preschool program to integrate education and entertainment, it has been broadcast daily since 1969 in the U.S. and been seen by hundreds of millions of children in more than 150 countries around the world.
"When Joan Ganz Cooney began her study, I don't think she could have imagined that the path she started down would one day become the longest street in the world," said Sesame Workshop President and CEO Jeffrey D. Dunn. "Her 1966 report is much more than a treasured heirloom in the Sesame family. In many ways, it's our sacred text: the starting point from which a global phenomenon sprang and a material reminder of our purpose and our mission."
Today, the issues raised in The Potential Uses of Television for Preschool Education drive efforts at the Joan Ganz Cooney Center at Sesame Workshop, the research and innovation lab Cooney founded in 2007. The Center is dedicated to pursuing the 21st century equivalent of her original question, "How can emerging media help children learn?"
"While the media landscape has evolved dramatically since the 1960s, we believe this report still strongly resonates today," said Michael Preston, Executive Director of the Center. "We hope that it will inspire a new generation to harness the power of media to support the learning and development of all children, and to address the issues of opportunity and equity that remain so profound today."
The publication features new forewords from Joan Ganz Cooney and Lloyd Morrisett, with letters of introduction by Vartan Gregorian, President of the Carnegie Corporation of New York; Jeffrey Dunn, President and CEO of Sesame Workshop; and Michael Preston and Michael Levine, the current and former Executive Directors of the Joan Ganz Cooney Center.
The report is available as a free PDF at joanganzcooneycenter.org/1966report.
###
About The Joan Ganz Cooney Center
The Joan Ganz Cooney Center at Sesame Workshop is a non-profit research and innovation lab that focuses on the challenges of fostering smarter, stronger, and kinder children in a rapidly changing media landscape. We conduct original research on emerging learning technologies and collaborate with educators and media producers to put this research into action. The Center also aims to inform the national conversation on media and education by working with policymakers and investors. Our programs address the literacies that young children need to succeed in the 21st century. We are particularly interested in how children learn across both formal and informal environments together with family, teachers, community members, and their peers.
About Sesame Workshop
Sesame Workshop is the nonprofit media and educational organization behind Sesame Street, the pioneering television show that has been reaching and teaching children since 1969. Today, Sesame Workshop is an innovative force for change, with a mission to help kids everywhere grow smarter, stronger, and kinder. We are present in more than 150 countries, serving children through a wide range of media, formal education, and philanthropically-funded social impact programs, each grounded in rigorous research and tailored to the needs and cultures of the communities we serve.
Contact
Beatrice Chow
beatrice.chow@sesame.org
(212) 875- 6586
Catherine Jhee
catherine.jhee@sesame.org
(212) 875-6685