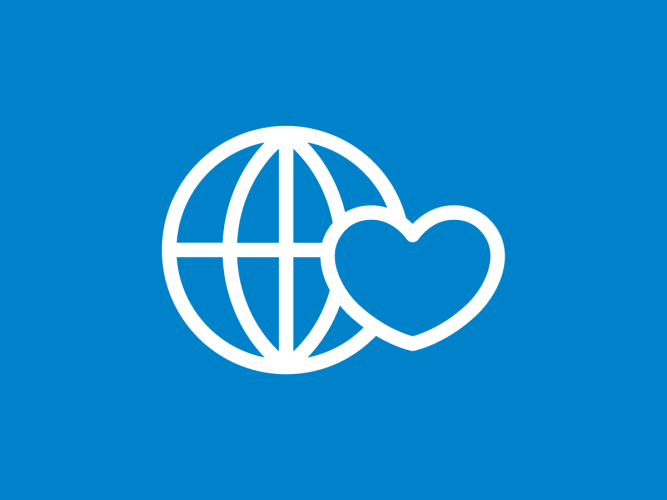 Iftah Ya Simsim Partners with YouTube's Creators for Change to Amplify Voices of Tolerance and Empathy
The children's show will promote positive change throughout the upcoming third season on YouTube
December 8, 2017 (Dubai) – YouTube announced on Friday that the producers of Iftah Ya Simsim, an Arabic version of children's television icon Sesame Street, have joined forces with the platform's Creators for Change initiative, a global effort to amplify the voices of YouTube role models who tackle social issues with their YouTube channels.
Launched in September of last year, Creators for Change aims to empower creators around the globe to continue sharing powerful messages that help create positive social impact through their work on YouTube. Omar Hussein is one of the program's 11 global ambassadors and is joined by Arab creators Maha Abdelghaffar, Shog Al Meskary, and Ezaldeen Aref as Creators for Change fellows.
"We believe in the power of starting early and starting right," said Dr. Cairo Arafat, Managing Director of Bidaya Media, which produces Iftah Ya Simsim, "Changing the world for the better is something every one of us can do, and helping young children learn these positive behaviors and practice them in their relationships with siblings, neighbors, classmates, and friends lays the foundation for more tolerant and accepting societies. We're proud to include our Iftah Ya Simsim Muppets—Shams, No'man, Melsoon, Elmo, Gargur, Kaaki and Habib—in Creators for Change."
"Through our YouTube Creators for Change program, we will continue to support voices promoting tolerance and empathy. Iftah Ya Simsim has championed these values for decades through their iconic characters who tell stories and enjoy massive popularity among their young audience in the Arab world. We are proud to have them join us a Creator for Change partner, and we look forward to seeing the impact of our work together," Tarek Abdalla, Head of Google Marketing for Middle East and North Africa added.
Airing in September, 2018, Season Three's 50-plus episodes will feature the region's top YouTube content creators. As part of this partnership, the content will be produced in part at the YouTube Space Dubai, which is set to open early next year. Iftah Ya Simsim creators will produce additional episodes that will be exclusively available on YouTube.
With the return of character favorites Elmo, No'man, Gargur, and Shams, the latest Muppet to join the Iftah Ya Simsim cast from the GCC and MENA region, the season will focus on three themes: respect for one's self and each other, resilience through being strong and adaptable, and relationships—designed to encourage children's social-emotional development by teaching them about self-esteem, embracing their identity, and being positive, proactive members of society.
###
About YouTube
Launched in May 2005, YouTube allows billions of people to discover, watch and share originally-created videos. YouTube provides a forum for people to connect, inform, and inspire others across the globe and acts as a distribution platform for original content creators and advertisers large and small. YouTube is a Google company.
YouTube Press Contact: Salma El Shahed – salmaelshahed@google.com
About Iftah Ya Simsim
Iftah Ya Simsim, the Arab world's award-winning pioneering television series, targets the educational, language and social needs of children aged 3 to 8 years. The program seeks to provide children with the knowledge, skills and attitudes to ensure children's holistic development, school preparedness and enhance children's understanding and positive contribution to the world around them. Iftah Ya Simsim is based on the popular Sesame Street program.  Iftah Ya Simsim is created and produced locally by a team of talents from the UAE, GCC, and MENA region.  It is now entering its third season of production,
About Sesame Workshop
Sesame Workshop is the nonprofit media and educational organization behind Sesame Street, the pioneering television show that has been reaching and teaching children since 1969. Today, Sesame Workshop is an innovative force for change, with a mission to help kids everywhere grow smarter, stronger, and kinder. We're present in more than 150 countries, serving vulnerable children through a wide range of media, formal education, and philanthropically-funded social impact programs, each grounded in rigorous research and tailored to the needs and cultures of the communities we serve. For more information, please visit sesameworkshop.org.
About Bidaya
Based in twofour54 at the Abu Dhabi Media Zone, Bidaya FZ LLC is a not for profit educational content development company that produces "edutainment" for children. The Arabic word of 'Bidaya' directly translates to 'beginning'. Bidaya designs and delivers simple educational messages that are vital tools essentials to the holistic growth of children into well-rounded and productive individuals and citizens. A key project in the Bidaya portfolio is the development of Iftah Ya Simsim educational television series. Iftah Ya Simsim is based on the popular Sesame Street program created by Sesame Workshop. Iftah Ya Simsim program is created and produced by local talents in the UAE, GCC and MENA region.