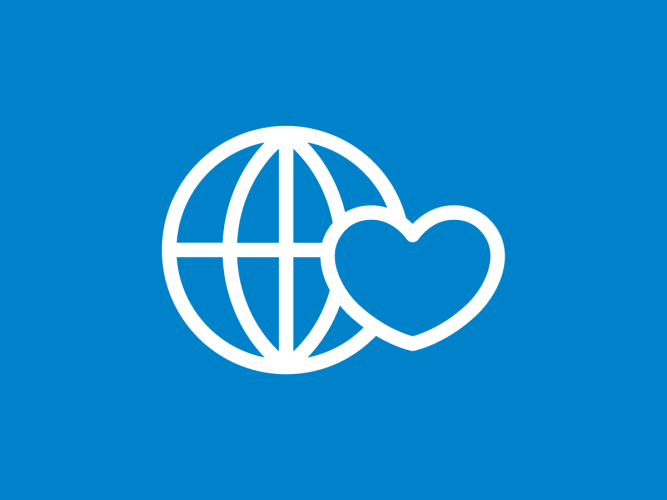 Entertainment One and Sesame Street Team Up for Special Vinyl Release of Sesame Road for Record Store Day 2016
Limited Edition Run Available for the First Time on Vinyl
(November 10, 2016) Entertainment One and Sesame Workshop, the non-profit organization behind Sesame Street, announced today the limited release of Sesame Road, exclusively for Record Store Day 2016 on November 25, 2016. The run of 2,000 pieces will have an SRP of $19.98 and marks the first time the album will be available on vinyl – and in four vibrant colors: red, yellow, blue and green. Sesame Road was first released on cassette by Golden Music in 1993 and on CD by Sony Wonder in 1995.
The cover art of Sesame Road is a parody of the classic Beatles album Abbey Road, and features parodies of tracks such as "Girls Just Want To Have Fun," "Hey Jude," "With A Little Help From My Friends," and "Rebel Yell." Long-time Sesame Street composers Christopher Cerf, Jeff Moss, and Joe Raposo, contribute songs to the album, which features vocals from Elmo, Cookie Monster, Bert, Ernie and many more fuzzy friends from "The Street."
"Nothing says, 'the holidays are here' quite like a Beatles'-related record," says Michael Kurtz, Co-Founder of Record Store Day. "And for little kids and their parents, nothing says, 'celebrate life and have fun quite like Sesame Street. We couldn't be happier to have this great album come out for our Black Friday celebration."
"For over four decades, Sesame Street has helped children grow smarter, stronger and kinder by providing meaningful content for families to enjoy together," says Jennifer A. Perry, VP and Publisher, North America Media Products at Sesame Workshop. "We are thrilled to collaborate with eOne Music to bring these classic songs in a fun format to fans of all ages."
Track Listing:
Side 1
1. Letter B
2. It's Zydeco
3. Wet or Dry
4. I Want To Hold Your Ear
5. Grouch Girls Don't Want To Have Fun
6. The Word Is No
7. Healthy Food
8. A Little Yelp From My Friends
9. Rebel L
Side 2
1. There's A Lot Of Different Ways
2. Hand Talk
3. ZZ Blues
4. I'm The Big One Now
5. D-U-C-K-I-E
6. I'm a Bookworm, Baby
7. Wet Paint
8. Once Is Not Enough
9. It's Just A Rock (But I Like It Fine)
10. Hey Food
For more information, contact Giovanna Melchiorre at 212-353-8800×5279 / gmelchiorre@entonegroup.com
About Record Store Day:
Record Store Day, the organization, is managed by the Department of Record Stores and is organized in partnership with the Alliance of Independent Media Stores (AIMS), the Coalition of Independent Music Stores (CIMS) and promotes independent record stores year-round with events, special releases and other fun things.
Record Store Day, the global celebration of the culture of the record store, takes place annually in April. A drive to include indie record stores in the biggest shopping day of the year, Black Friday, began in 2010.
Find more information at www.recordstoreday.com
About Sesame Workshop
Sesame Workshop is the nonprofit media and educational organization behind Sesame Street, the pioneering television show that has been reaching and teaching children since 1969. Today, Sesame Workshop is an innovative force for change, with a mission to help kids everywhere grow smarter, stronger, and kinder. We're active in more than 150 countries, serving vulnerable children through a wide range of media, formal education, and philanthropically-funded social impact programs, each grounded in rigorous research and tailored to the needs and cultures of the communities we serve. For more information, please visit sesameworkshop.org.
About Entertainment One
Entertainment One Ltd. (LSE:ETO) is a global independent studio that specialises in the development, acquisition, production, financing, distribution and sales of entertainment content. The Company's diversified expertise spans across film, television and music production and sales, family programming, merchandising and licensing, and digital content. Through its global reach and expansive scale, powered by deep local market knowledge, the Company delivers the best content to the world.
Entertainment One's robust network includes film and television studio The Mark Gordon Company; content creation venture Amblin Partners with Steven Spielberg, DreamWorks Studios, Participant Media, and Reliance Entertainment; leading feature film production and global sales company Sierra Pictures; unscripted television production companies Renegade 83, Paperny Entertainment and Force Four Entertainment; world-class music labels Dualtone Music Group and Last Gang; and award-winning digital agency Secret Location.
The Company's rights library is exploited across all media formats and includes more than 100,000 hours of film and television content and approximately 40,000 music tracks. www.entertainmentone.com