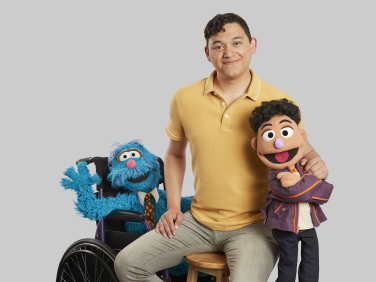 Andrew Cano (Ricardo, Lalo) 
Andrew A Cano (he/him) grew up as a young Mexican boy performing in Southern California.
Andrew A Cano (he/him) grew up as a young Mexican boy performing in Southern California. His love for puppetry and the theatrical arts further developed when he attended the Los Angeles County High School for the Arts.
Soon after he began working at the Disneyland Resort in shows, parades, and special events. During that time, he has appeared in various media including Dancing with the Stars, American Idol, The View and more. His favorite role at the Disneyland Resort has been as a storyteller bringing Miguel's story to life in "A Musical Celebration of Coco."
From 2013 – 2015 he toured the country in the bilingual puppet musical "Dream Carver" which told the story of a young boy from Oaxaca, Mexico who dreams of creating alebrijes (wooden painted carvings.) Andrew considered telling this story an honor as it mirrored his own journey as a Mexican boy chasing his dreams.
After attending his first National Puppetry Conference at the Eugene O'Neill Theater Center in 2019, Andrew worked on a devised theatrical show about migration titled Unsettling. With its inception beginning as a guest artist strand, the piece has continued to grow at the North American Cultural Lab in 2021 and 2023 with a grant by the Henson Foundation.
In 2021, Andrew attended a 3-week intensive workshop with the Jim Henson Company where he honed his on-camera puppetry and improvisational skills with other up-and-coming puppeteers. Since then, he has performed with the company in Slumberkins (Apple TV+) and Puppet Up – Uncensored at both Knott's Scary Farm and the Henson Company Lot.
Starting in 2021, Andrew joined Sesame Workshop by taking over the role of Ricardo, Rosita's Father. Ricardo and his family's story help military families deal with sensitive subjects surrounding but not limited to deployment, self-care, and returning home differently abled.
Check out more on our talented cast and performers!