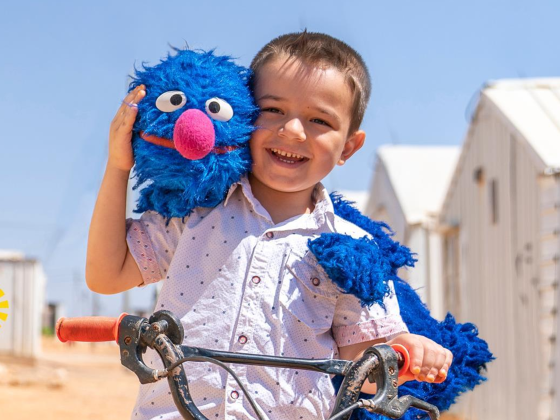 Sesame + United Help Children in Need 
Sesame Workshop has partnered with United Airlines to support children around the world, and anyone who flies United can get involved.
Throughout September – National Preparedness Month – United Airlines will feature Welcome Sesame on its Miles on a Mission platform, where loyalty program members can donate their accumulated miles to various nonprofit organizations. 
United, which kicked off its relationship with Sesame Workshop in March by naming Oscar the Grouch as its Chief Trash Officer, will match the first million miles donated before the end of 2023.
As Josh Earnest, United's Chief Communications Officer said, United is "rallying our most loyal customers to join us in supporting the incredible work that only Sesame Workshop can do – for children around the world who need it the most."
The miles donated to Sesame Workshop will support Welcome Sesame, a global program that delivers early learning and nurturing care to young children and caregivers affected by crisis. Welcome Sesame reaches children in Ukraine, the Middle East, South Asia, Latin America, East Africa, and other affected regions during their critically important early years, when it is possible to make the biggest difference in their lives.
More than 400 million children live in areas currently affected by violent conflict, and over 43 million children around the world have been forcibly displaced. Through educational media tailored to children's unique needs and in-person direct services with trusted partners, Welcome Sesame is reaching families wherever they are—from classrooms and health clinics to TV and mobile devices.