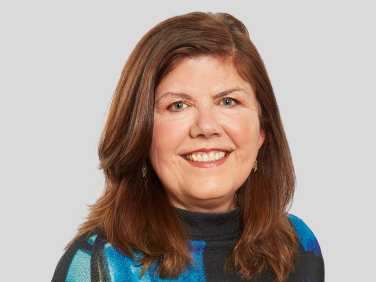 Melanie Grisanti
Senior Vice President, Production Management
Melanie Grisanti is Senior Vice President of Production Management at Sesame Workshop, the media and education nonprofit organization behind Sesame Street.
She is a production executive with over 25 years' experience in children's media production across platforms. She currently oversees production of Sesame's award-winning creative content–leading teams managing multiple productions in live action and animation, including the Sesame Street series, specials and the new Esme and Roy series.
Prior to Sesame, as VP Production for National Geographic Kids Entertainment, Grisanti oversaw international co-productions including Toot and Puddle, Mama Mirabelle's Home Movies, and Are We There Yet: World Adventure. She joined Nat Geo after 15 years at Cartoon Pizza/Jumbo Pictures where she produced the animated series Pinky Dinky Doo; Stanley; Doug (original Nickelodeon); Disney's Doug, and the theatrical release of Doug's 1st Movie.
Contact for Speaking Engagements
Sesame Workshop Speakers Bureau
SpeakersBureau@sesame.org