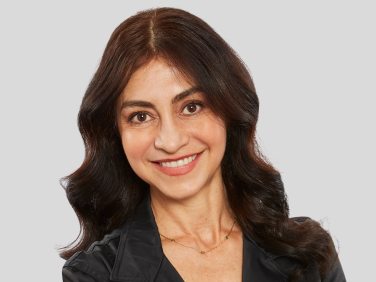 Gabriela Arenas
Senior Vice President, Global Licensing and Product Licensing
Gabriela Arenas is Senior Vice President, Global Licensing and Product Licensing, at Sesame Workshop.
In her role, Gabriela oversees the strategic development, direction, and implementation of the consumer products licensing and venue merchandise activities across all major categories of goods including toys, apparel, home furnishings, stationery, and gifts.
Prior to joining Sesame, Gabriela served as Group Director of Licensing, North America and Latin America, for HIT Entertainment/Mattel, where she successfully launched an extensive Thomas the Tank Engine consumer products program across Latin America—significantly increasing the revenue and driving sell-through in key categories of business.
While at HIT, she also held the role of Vice President, Licensing, Latin America, where she managed consumer product sales, marketing, and retail operations, and Brand Director, where she led brand direction and content strategies for key entertainment properties. In addition, Arenas has worked at Mattel, Inc. Fisher-Price in the capacity of Marketing Director and Senior International Marketing Manager.
Gabriela earned a bachelor's degree in Communication and Science, and an Executive Post Graduate certificate in Marketing from Universidad Anahuac in Mexico. She attended New York University for Global Marketing and e-Commerce Business Management. She resides in New York City with her family.
Contact for Speaking Engagements
Sesame Workshop Speakers Bureau
SpeakersBureau@sesame.org