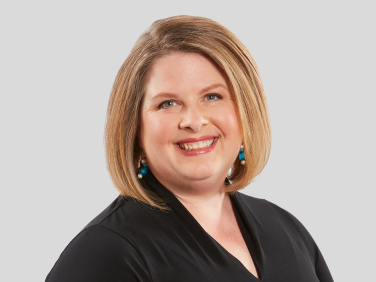 Alison Bryant
Chief Research, Data, and Impact Officer
Alison Bryant, Ph.D. is Chief Research, Data, and Impact Officer at Sesame Workshop, where she oversees all research, data strategy, analytics, and impact measurement.
She and her team ensure that research and data insights fuel strategic priorities, promote continued innovation, and further the Workshop's global thought leadership on the power of media and outreach to educate and support kids and families. Dr. Bryant also oversees the Joan Ganz Cooney Center, Sesame Workshop's independent research and innovation lab.
Dr. Bryant is a renowned expert on the development and impact of media, technology, and play on consumers. Previously, she led AARP's world-class Research Center and Technology & Digital Equity social impact area. At AARP, she transformed the Research Center with a focus on re-envisioning data storytelling, integrating insights, building research products, and expanding the impact of their work.
Prior to AARP, Dr. Bryant was the founder and CEO of PlayScience, a research and design firm that led innovation around branding, content creation, and development for major global companies and partnered with marquee family brands including Sesame Workshop, Disney, and Girl Scouts. Alison was also Senior Director of Digital Research for the Nickelodeon/MTV Networks Kids & Family Group.
Dr. Bryant was an assistant professor of communications at Indiana University and has edited two books on children's media and families. She holds a B.A. in Political Science and Gender Studies from Davidson, an M.A. in Telecommunications and Film from the University of Alabama, and a Ph.D. in Communication from USC. Dr. Bryant lives outside of Washington, DC with her husband and their five children.
Contact for Speaking Engagements
Sesame Workshop Speakers Bureau
SpeakersBureau@sesame.org