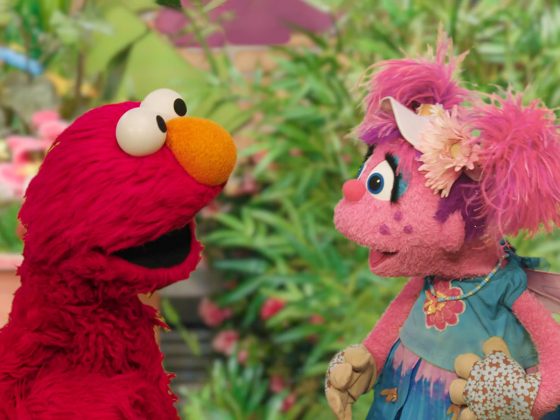 The Feelings Garden
A video to help children explore — and learn to take care of — different feelings.
Watch this video together with young children to help teach them about their feelings and encourage their understanding of emotions.
When our children laugh, cry, or share any other feeling, they're telling us something important. Exploring what each feeling can look like—and the words we use to talk about them—helps children express emotions and manage big feelings when they come up.
After watching, encourage children to talk about each of the feelings the Sesame friends shared: excited, nervous, happy, sad.
Take turns making faces that show each feeling. Talk about times you felt those ways, and help children do the same ("You were so excited to go to the playground yesterday!").
Discuss how feelings look on the outside but also how they feel on the inside (when you're nervous, your body might feel a little shaky).
Remind children that, like Elmo, they can have different feelings at the same time.
Share with children that all their feelings are there for a reason. We can name our feelings to help understand them better.
Name some activities that may help them when they feel nervous or worried, like working in the garden helps Abby Cadabby and Maggie.
Print this companion activity page and help children complete it.
Just for You!
Later, on your own, consider these ideas:
Just like the many different flowers in the garden, all of our many feelings are different.
We need to care for all our feelings (not just tough ones, but also those that are positive and enjoyable!).
To keep flowers growing well, we first learn or notice what they need (sun or shade, more water or less water, and so on). To take care of our feelings, we learn to name them and think about what we need when we experience them (when frustrated, we may need a break; when lonely, we may want a hug; when sad, we may benefit from talking it out).
Grown-ups can benefit by building mindfulness moments into parenting. When your child presents challenging behavior, try pausing and taking a few deep breaths, as you ask your child to do the same.