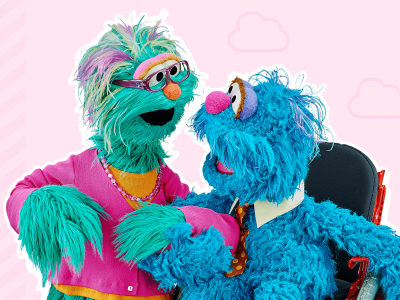 Session 9: Asking for Help
Empower families to communicate their needs with clarity.
Caregivers deserve support. They are worthy of being cared for and nurtured just as much as they care for others. You can help caregivers communicate clearly, express their needs, and build a network of support.
Because communication is such an important skill, it can help to have expert input. If you can, invite a communication professional or coach to lead this workshop.
This workshop:
Provides strategies for caregivers to reach out for help.
Includes additional resources to explore.
NOTE: This workshop is designed with caregivers in mind. However, most activities can benefit both kids and adults, one-on-one or in groups. Depending on who you're working with, change or leave out activities as you see fit. You know your kids and families best!
1. Communicating Clearly
Communicating Clearly
There are many people and organizations who are willing to help if caregivers reach out and ask. But caregivers may be reluctant to ask for help, or they may not ask in a clear way. Understanding and practicing Assertive Communication can help caregivers feel confident about reaching out.
Begin by introducing the concepts of Assertive and Non-verbal communication.
Assertive Communication
Is
Is Not
Asking for what you want.
Socially appropriate.
Considerate of your needs and the needs, feelings, and welfare of others.
Passive.
Aggressive.
Unfriendly.
Assertive communication helps you:
Communicate well with others.
Meet your needs.
Prevent conflict.
Reduce stress.
Obtain your goals.
Non-Verbal Communication
When thinking about…
Try to…
Eye Contact
Use direct eye contact.
Avoid staring or glaring.
Posture
Stand or sit tall and upright.
Keep your "heart" open to others.
Facial Expressions
Match how you feel with what you're saying.
Remain open, curious, and sincere.
Body Movements
Keep your arms open and to your side.
Use meaningful gestures that add to your words.
Next, let caregivers know that you're going to spend time practicing communication skills through role play and gentle coaching. Remind caregivers that they are in a safe space, among friends who want them to succeed.
Offer the following scenario and script:
You are a caregiver who is looking to grow your support network. At a community event, you approach a fellow caregiver and ask to connect.
"Hi, my name is _________. I care for my ___________ who ____________. It would be so nice to get to know others who are going through similar things. Would you like to meet for coffee sometime?"
First, ask for a volunteer to stand, address the group, and say the need statement, keeping in mind non-verbal communication.
Then kindly discuss what you noticed. As you coach participants, stay positive. When giving feedback, ask, "What's working for him/her?" Follow up with "What do we want to see and hear more of?" These questions provide a starting point for strength-based conversations.
Next, invite caregivers to partner up and take turns delivering the need statement and offering feedback. Follow up with a group discussion. What surprised you? What changed? What are your strengths? What do you want to continue working on?
2. Resource to Explore
Resource to Explore
Let caregivers know there are many people and organizations willing to help them. If you can, show them! Bring resources to families by hosting a resource fair. At the very least, share information about local organizations. Don't be afraid to over-share! Even if a family doesn't need a particular service at the moment, they may later. Or they may know of a family who could benefit. The act of offering a helping hand can mean so much to a caregiver.
To close, share this resource guide with families.