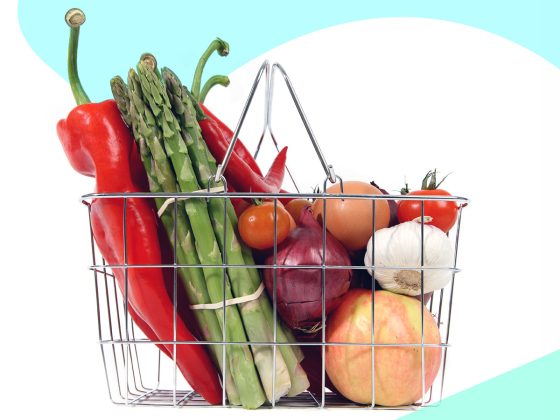 Eating Well on a Budget
Save your family money while eating healthy and delicious meals.
Try these tips:
Choose low-cost sources of protein. Dried beans, peas, lentils, canned fish, eggs, and peanut butter are healthy, inexpensive sources of protein.
Buy fruits and vegetables that are in season. Most fruits and vegetables are available all year, but some cost less when they are in season. For example, in late summer tomatoes drop in price; in the fall apples are in season. Ask your grocer or look online.
Check out farmers markets. Farmers markets offer seasonal fruits and vegetables direct from farmers, and many accept SNAP cards or WIC vouchers (stop at the info booth to find out).
Buy in bulk. You may save money by buying large quantities or stocking up on sale items. For example, bulk oats are much less expensive than instant oatmeal, and cook up almost as quickly.
Be in the know. Find out when stores publish weekly flyers or announce sale items. Check with clerks or store managers to ask about upcoming sales.
Check unit prices. Most stores print a price-per-pound or price-per-unit cost in small print below the larger item price. Compare brands to find out which healthy option offers the best overall price for your dollar.
Stick to a weekly meal plan. Together as a family, make a plan for the week's meals and try to use ingredients for more than one meal. For example, a whole grilled or roast chicken can last for a few meals.