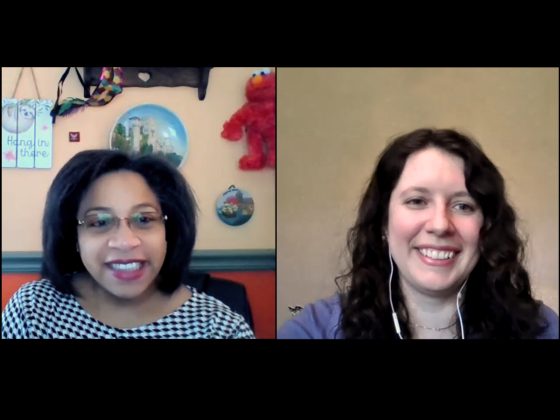 Social Chat: Celebrating Together
Celebrating all that we've accomplished together can help us feel thankful and proud.
The parent-caregiver relationship isn't always easygoing. There will likely be hard days or moments of miscommunication, but it's so important to remember that parents and caregivers are a team. The safe, nurturing environment they provide, the quality experiences, and the model of friendship they offer together is so beneficial to children's healthy development. Taking time to appreciate the important role both parents and caregivers play in the lives of children—and each another—builds gratitude, confidence, and mutual affection.
These resources will…review how important caring grown-ups are in the lives of children, and explore ways parents, caregivers, and kids can show appreciation and gratitude for one another all year long.
In this video, provider to family, friend, and neighbor caregivers, Zoraima Rosario-Rolón chats with Sesame's Andrea Cody. Together, they help remind us how important the parent-caregiver partnership is for the wellbeing and success of young children. They reiterate how important caring grown-ups are in the lives of children and to each other. They explore some ways to reflect on the sweet moments, learn from the difficult ones, and how to show appreciation throughout the year.
Pro Tip: The article Celebrating Together: Tips & Tools for Providers provides related resources and facilitation tips for you to use with FFN providers and parents in your setting.